Blog Links
What I'm Listening too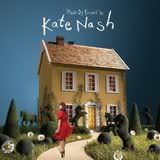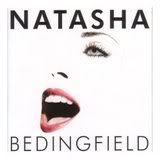 What I'm Reading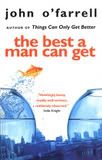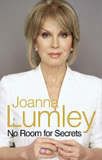 What I'm Watching
My Fantasy Football
Visit my mini league "Scrappad"
More scrapes!
Wednesday, April 19, 2006
So yesterday was an interesting day.
Lots of time catching up with stuff in the morning and then shopping in the afternoon plus post office visits. Typical day in our household really, pretty boring to be exact.
So after our supermarket visit we play in the garden for a while and Corey now goes in and out the back door at leisure, much to our distaste. Why you ask? Well, since we had the extention done and the decking out the back the step down from the back door to the decking is about 1 1.2 ft and corey has to climb down and crawl up. Nothing wrong with that? Well no but yesterday as he was on his way out of the kitchen he tripped over the mat(and i saw all of this in slow motion), sprang forward head first out of the door and landed on his head on the decking which was a proceeded by a forward roll. To be honest, apart from a little graze on his forward he was unscathed and he only cried because it shocked him, not because he was hurt. So i'm thinking 1, we HAVE HAVE HAVE to get the steps done even though in the grand scheme of things it would have made no difference to the fall and 2, i am entering Corey into the 2020 Olympic Games!
Today has been somewhat less eventful. Corey has been to nursery this morning. Now, i don't know if this is an excitement issue but he has a nasty habit of throwing up his breakfast on the way to nursery. This morning he was sick 3 times on the way there. I may as well have just walked half way to nursery with his breakfast in my hand and just thrown it into someones garden for all the use it was. Anyway on a positive note when i collected him they said he had eaten breakfast and lunch so that was a result.
While he was at nursery i popped into town and bought a few things, magazines, a new duvet and pillowcases, toiletries and food. Came back and did all the usual household stuff before collecting him and then this afternoon had to have another trip to the post Office. I've been selling some scrapbook stuff to cover the cost of the QK alphabets i've been buying (3 in the last 2 days!) and i've also just ordered another QK zipa round binder, the QK tote and the Quickstik. Yes i am very, very naughty aren't i!!!
posted by Cath @ 8:40 PM

About Me
Name: Cath
Home: Sheffield, United Kingdom
About Me: A baby will make love stronger, days shorter, nights longer, bankroll smaller, home happier, clothes shabbier, the past forgotten, and the future worth living for.
See my complete profile
Previous Post
Archives
Powered by