Blog Links
What I'm Listening too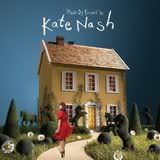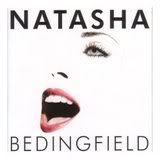 What I'm Reading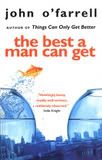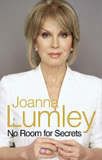 What I'm Watching
My Fantasy Football
Visit my mini league "Scrappad"
A Succession of Moments
Wednesday, January 02, 2008
I have moved!!!
If you'd like to catch up you can visit me at:



A Succession of Moments



Thanks
posted by Cath @ 7:37 PM

Woohoo!!!!!!!!
Sunday, August 12, 2007

Yes i actually scrapped!
I was determined to do a page so off i went and 50 minutes later it was done.
I think it's probably the quickest page i've ever done :)
posted by Cath @ 6:39 PM

Well the weekend hasn't been terribly exciting so far lol!
Yesterday i had sort of a PJ day where i got showered and got back in my PJs to spend the day lounging about basically, i do love days like that. I did manage to do loads of housework and 3 lots of laundry though, just have to iron it all now *sigh*
Dave went off to the United match and I listened to Wednesday on the radio. The did terribly and lost 4-1 but Ipswich do have a strong side.
Last night we snuggled up and watched Star Wars:The Phantom Menace. Seen it before but we haven't seen all the episodes in order so we said we would like to do that. Am also wanting to buy Rocky Balboa as haven't see it and so have been watching all the Rocky movies to get up to speed. Have just got Rocky V to watch now.
Today Dave is working til about lunchtime and then we may go out somewhere as the weather is lovely again.
Am exhausted today though, i had the worst nights sleep ever!
If you get a chance, don't forget to check out IACW today :)

Happy Sunday xx
posted by Cath @ 9:36 AM

A great day
Friday, August 10, 2007
I've had such a lovely day today. It's not very often DH and I get a day to ourselves, in fact we never do, so it was a lovely change.
Corey was in nursery all day and Dave was off because he is working on Sunday and so we headed out for the day.
We headed off early to Rother Valley for a spot of canoeing. I've never done it before so I was a bit apprehensive as I'm not a huge fan of water. Dave had a normal canoe and I had one of the 'sit on top' ones. Anyway I needn't have worried cause I was fine and I really enjoyed myself! Note to self - Empty water out first to avoid very wet bottom!
Then we headed home for a quick shower and then went out to Ulley to a country pub for lunch. The weather has been fabulous and we had to take shelter cause it was far too hot lol!
Then off to Meadowhall for a bit of window shopping before heading to the cinema to watch Evan Almighty. I thought it was really funny, Dave thought it was ok! Great film though, would recommend it. Picked Corey up from nursery as it was after 5pm by now and he is now in bed and I'm looking forward to my nachos and cheese whilst watching Big Brother!
Hope you've all had a great day too!
Bye xxxxxx
posted by Cath @ 7:15 PM

In the wars!
Thursday, August 09, 2007
Yes Corey really has been in the wars these last couple of days.
Yesterday we went to the ASDA and on the way home he managed to trip up and scraped both knees and his elbow. He was absolutely distraught for a couple of hours and ended up going to sleep for a good hour and a half because he just wore himself out. He's been ok with them today but when i went to pick him up from nursery he was sporting a rather large and deep scratch on his arm. He had apparently been running between rooms and fallen and caught the stair gate. He seems to have forgotten about it now but earlier on he was doing everything one handed!
Had a trip into the local village this morning to get my nails done and then went and got a bit of shopping. Nothing else much going on today.
Am looking forward to going canoeing with Dave tomorrow and then maybe some lunch and cinema as Corey is at nursery all day :)


Also just wanted to say a BIG Happy Birthday to

Maria

who is the very young age of 40 today. Hope you're having a wonderful day sweetheart!!
posted by Cath @ 6:46 PM

Pictures
Wednesday, August 08, 2007
I've promised myself i must take more pictures so this morning the camera has been out already.
I have been putting off cutting Corey's hair for weeks now and said I would definately do it this morning which i have and here are before and afters lol!


posted by Cath @ 11:00 AM

A change
Tuesday, August 07, 2007
Yes i decided to change my template again, the other was too girly for me.
Still needs lots of tweaking!
Hope you like it!
posted by Cath @ 1:42 PM

Happy Birthday Dad!!!
Just wanted to send big Birthday kisses to my Dad who is the ripe old age of 73 today! You would never believe it though, he's more like 43 than 73 :)
Anyway, he's visiting today so he can get his pressies and we've also got him a little cake and Corey is excited to sing Happy Birthday to him!

So i've been a bad blogger again haven't I! Where has the time gone? I promise i'll post and then seem to get sidetracked! I'm going to try and post everyday, that way I won't forget everything like I have now!

I can remember what i did at the weekend if that's any good. Had a lovely day in Scarborough on Saturday. Went up on the train and spent the day on the beach with Dave, Corey and some of Daves work colleagues. Weather could have been a bit sunnier but it was very warm. Sunday was an absolute scorcher, haven't felt it that hot since last June/July. We decided to have a BBQ which was lovely and then did a bit of sunbathing, although i could only manage 10 mins at a time. I've been reading a great book called 'The best a man can get' and it's so funny. Every page has me laughing out loud so I would recommend it.
Yesterday was spent doing the usual housework and ironing and then I had to pop to ASDA to get a few bits. Picked Corey up from nursery and then my sister came to visit.


I'm now getting into holiday mode. It's 5 wks tomorrow til we head to the gorgeous Ibiza and i'm getting excited now. 2 weeks of lazing about in the sun and eating and drinking loads(although i don't drink i do tend to on holiday). Am trying to do my planning list and will start to get all the stuff now. Am not sure what it's going to be like this time around as it's the first time we've been away with Corey so i'm assuming that it's going to be hard work(although my fabby husband has said he'll do the playing while i chill out(which i wouldn't let him of course!)). We're staying in a hotel which is new for this year and all the reviews have been outstanding, you can see it

here

.

Dave has been amazing of late. He's always been an attentive but he's been different recently. Really loving and wanting to do everything for me, even the housework!! He's off out on his latest venture tonight, canoeing, so I may find some time and do some scrapping!
posted by Cath @ 8:03 AM

Short but sweet
Monday, July 30, 2007
Yes thats what this post is going to be!
It's been a pretty chilled and relaxed weekend really and really nice.
Saturday i went and got my nails done and then headed off to town for a little bit of retail therapy.
I wasn't feeling 100% after my dodgy stomach on Friday but was a lot better.
When i got back Dave went off and did a bit of canoeing(he's a tad obsessed now!)
Sunday we headed down to Leicester to a friend's birthday BBQ. It was a really nice day and the weather, unlike recent times, was really hot! Corey was in his element with all the attention that was lavished upon him and I got to meet up with a couple of people i used to work with so reminiscing about old times was nice. The BBQ was lovely too and I would have liked to have stayed longer but Dave can be a bit of a party pooper lol! Nice cosy night in last night and the same again tonight i think. Today has been mostly housework and laundry with a bit of gardening thrown in. Pretty busy week after today. Tues we have Speech Therapy, Wednesday i'm doing my support bit at the Neonatal Unit, Thursday is visiting day i think and then Friday AM off to Sandra and Matts. Looking forward to Saturday though as a group of us are off to Scarborough. Hope the weather stays good!
Au revoir for now peeps!
posted by Cath @ 6:21 PM

Thursday, July 26, 2007
Well i managed to make it to my doctors and hospital appts and both went well.
No change from the hospital point of view and don't have to go back for another 10 wks.
We've not really been doing much here as the weather is still pretty awful. Corey and I have been doing lots of baking over the last couple of days. Yesterday I made a butternut squash broth and then Corey helped me make an Apple and Cinnamon loaf cake. Today we have made chocolate buns and he scoffed two of them(as did I!). Have had a bit of an appetite today and have just eaten a banana and half a packet of dry roasted peanuts! Someone tell me to stop eating please!
posted by Cath @ 2:02 PM

You are a Mild Mama

You don't have to be screaming at the top of your lungs to have a good time
You rather chill, soak in the moment, and appreciate life for what it is
Guys appreciate your "take life as it comes" approach...
(Though they wouldn't mind if you got a little wild from time to time!)
posted by Cath @ 7:56 AM

Monday, July 23, 2007
Well I don't have a huge amount to tell to be honest. I'm becoming a bit of a boring blogger!
Am feeling tired this morning because I had a late night and Corey has been up all night and awake since 520am. He's got some tummy bug i think and keeps going to the toilet. I'm supposed to be going to the doctors this morning and for the 2nd week in a row I'll probably have to cancel. I have the hospital this afternoon as well so i'm hoping i'll be able to keep that appointment. More blood tests to check my levels and more bruises i guess.
I'm waiting to hear back from Mint Salons at the moment. I had my nails done with them a couple of weeks and they lasted all of 5 days. Not great value for money at £43 is it. I will get my money back though, i can be very determined when i need to be!
The weekend has been a good one. Dave and his mate Adam went canoeing on Saturday at Rother Valley and then we went looking at boats. Just need to get some cash now to pay for one now! I've been thinking about having a go myself but water scares me a little, even though i can swim, so Dave has suggested an open canoe so i might give one of those a try.
Yesterday we didn't do very much. Dave went walking with Corey while i stayed at home and did mundane stuff. I was feeling a bit irritable and drained so it did me good to stay behind. We wanted to go out last night but couldn't get a baby sitter so didn't do much. Dave beat me at Trivial Pursuits but only by one wedge! We didn't actually finish the game cause we got a bit bored after 2 hrs!
Don't have a huge amount planned this week. I feel like i need a change. I need to get out and do something different but i really don't know what?!!!
Take care guys and have a good week!
posted by Cath @ 6:39 AM

Scrapping
Wednesday, July 18, 2007

Yes, i've actually been scrapping!
One i did at the crop on Saturday and the other i did last night for the IACW blog(talk about leave til the last minute!) I was chatting to a friend for most of the afternoon/evening and so didn't get finished til quite late.
Dave went out to a canoe lesson and it looks like this is going to be the latest fad along with the bike and running. It's a wonder he's not disappeared with all this exercise! Not sure what i'm doing later because he might be working but if he's not then i think we'll snuggle up and watch a film. If he's working then he'll be off tomorrow and we may go somewhere for the day(weather permitting!). Tomorrow night i am off out with my friend Dawn for dinner and then to see Chicago at the Lyceum theatre, am looking forward to that!
Well, think that's about it for now folks. Catcha later! xx


posted by Cath @ 1:53 PM

Tuesday, July 17, 2007
Do you know, even though a week has gone by i don't really know what to blog about!
At the moment i am sitting here contemplating whether Corey should go for a nap. I have my music on, loud, and Corey is watching TV(yes bad mummy!)
I have a cold and cough and feel a bit rough if i'm honest. I should have been visiting the Mummies at the neonatal unit tomorrow but all those sick babies would not appreciate my bugs so it's been reorganised for 2 wks time. I also have a sore foot. I stood on the end of a tape measure which happened to be stuck up and made of metal so i now have a nice hole in my foot!
Tonight i definately have to do some crafting as well as tidy up my craft room cause it's looks like there's been a tornado in there! Doesn't matter how often i tidy it though, a week or so later it looks the same!
As i can't think of anything else to put right now i'll leave you with a thought for the day!




Y

ou can choose to be annoyed by just about everything. But why would you wish to be annoyed by anything?
As easily as you can choose to be annoyed, you can choose to be peaceful, patient and understanding. Instead of putting your energy into being annoyed, you can put it into more valuable and productive pursuits.
Would you like to make yourself into a victim, or would you prefer to be firmly in control of your life? Peaceful patience, tolerance and acceptance will keep you in control.

If there is a situation that needs to be changed, take action to make that change happen. Don't waste your time with being annoyed.

The next time you encounter a situation that would normally annoy you, stop and remember that you have another choice. Instead of letting outside events control your attitude, choose to control it yourself.

Being annoyed is a waste of your life. Be peaceful, calm and powerful instead.

-- Ralph Marston
posted by Cath @ 1:28 PM

About Me
Name: Cath
Home: Sheffield, United Kingdom
About Me: A baby will make love stronger, days shorter, nights longer, bankroll smaller, home happier, clothes shabbier, the past forgotten, and the future worth living for.
See my complete profile
Previous Post
Archives
Powered by