Blog Links
What I'm Listening too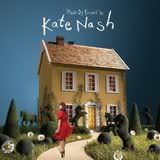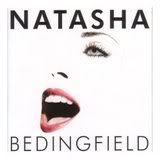 What I'm Reading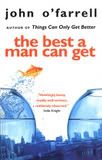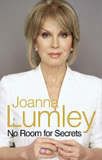 What I'm Watching
My Fantasy Football
Visit my mini league "Scrappad"
Arghhhhhhhhhh
Monday, July 24, 2006
Haven't updated in a while and then when I come to do it Blogger is down!So I'm writing this in word and then will transfer over or I'll just leave it another week lol!I just haven't felt like updating recently. Also I haven't been reading many recently so if I haven't visited you in a while then please forgive me!So what's been happening, well do you know I can't remember. It obviously hasn't been very memorable or else I would right? Been doing some scrapping as usual and looking after the Coreymeister who has a touch of the devil about him these days. Ever since we got his bed a few months ago he has gone to bed in it fine, no problems. Well he lulled us into a false sense of security and now we are paying lol! We put him to bed at 7pm every night and for the last week it's been about 9pm when he has gone to sleep. Maybe it's the heat. Also he never used to get out of bed, not even in the mornings. He would just make a noise so we knew he was awake and then we would go in and get him. Well for the last couple of nights we have out him to bed and then gone downstairs only to
hear the pitter patter of tiny feet running around upstairs. We are going to have to buy a gate for his bedroom door at this rate the little tinker. Feeding is still poor but I'm hoping it's the weather. Speech has been slowly progressing this week but he has trouble expressing himself. He knows quite a few words now but will only say a lot of them when you ask him too. It's as if he forgets about them until you remind him. The cute ones from the last couple of weeks are Oh dear and No Way! They are very cute! The speech Therapist has been today and has been really helpful. She is referring him to the education department so that if he needs help when he goes to preschool and nursery they will be aware of him. We are going to be using sound cards to see if they help. They are pictures that help teach different sounds. We'll be getting these shortly so hopefully these will help. Also later next yr we will qualify for something called ICAN which they have told me is very good but he is a little young for this right now.She also thinks he has over pronation with his feet. I have con
tacted out Physiotherapist to see if she wants to do anything. Just something else to have to worry about although apparently it is quite common.
Not a lot happening other than that really. Gearing myself up for my holidays even if it is only in this country it'll be nice to get away and also for us to spend time together as a family. This weekend we went out to Wakefield to watch American Football which is DH's passion. He'll be so glad when the season starts again in September. On the way there we stopped of at Pugneys Country Park and had a walk round. We took Corey on the little train there which he enjoyed. It was far too hot for me again though, I really can't cope with this heat. I haven't been sleeping well at all and I think that's why I have a headache today. Saturday was fabulous cause we had 2 storms. The 2nd one was awesome, I love storms! Just wish it had been dark so I could have got my camera out!
Tomorrow is Jacob's 3rd birthday. Jacob is my good friend Shelley's little boy. He was also premature and has come such a long way. Happy Birthday for Tuesday big boy!
posted by Cath @ 10:09 PM

About Me
Name: Cath
Home: Sheffield, United Kingdom
About Me: A baby will make love stronger, days shorter, nights longer, bankroll smaller, home happier, clothes shabbier, the past forgotten, and the future worth living for.
See my complete profile
Previous Post
Archives
Powered by