Blog Links
What I'm Listening too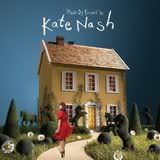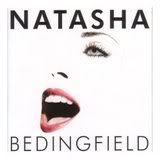 What I'm Reading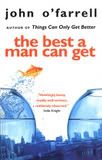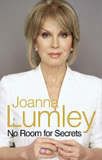 What I'm Watching
My Fantasy Football
Visit my mini league "Scrappad"
Great weekend
Tuesday, July 04, 2006
We had a great time Friday and Saturday.
Spur of the moment we decided to go to York/Scarborough. I found a great place to stay called Bootham Garden which was a 5 min walk form York city centre and they had a family room available which was great. So we got up early and headed for Scarborough. The weather could have been better but it was warm if not a little overcast. Had a great day there and Corey had fun on the sands. Had the obligatory Fish n chips and early afternoon we headed off to York to check into the B&B and then explore York.
The guesthouse was fabulous and although the
rooms were minimalist it was very lovely. There was a really huge lounge downstairs with TV and a computer so you could surf the internet at your leisure. They had 3 gardens. One with a patio area with a little fountain, a vegetable garden where you were allowed to pick your own veg and fresh grapes if you wanted to eat in and one with a pond with an abundence of frogs, hedgehogs and fish. The breakfast on Saturday morning was immense, probably the best i've ever had in a B&B to be honest. All the cereals you could eat and homemade pukkola(muesli & grated apple soaked overnight in milk), homemade jams, marmalades and bread. A full english breakfast for me with organic and local produce, same for Dave but with vege sausage and corey had some beans on toast although he didn't want it. All washed down with lashings of freshly ground coffee, yum!!
Anyway Friday night and saturday we went exploring York and walked round for hours. As it was so hot and with having Corey we didn't want to go and sit in a restuarant for dinner so we went to Pizza Hut and got takeaways and sat in a little garden nr York Minster. There was only us there and it was lovely as Corey could run around. He ran around a little too much and ended up tripping and hitting his face hard on the pavement and splitting his lip. As usual he was a trooper and hardly cryed. He has had a really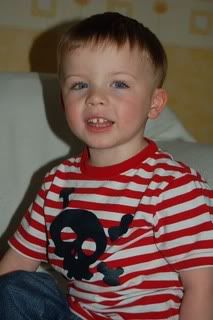 fat lip for a few days but it's going down now.
It was all a bit new for Corey and it did take him a couple of hours of messing around before he went to sleep but he slept til 630am the following morning so we were happy with that.
Saturday after breakfast we went on the yorkshire wheel and then got the little road train back into York where we went to the famous bread shop on the Shambles and got loads of loaves to nibble on for lunch. We'd had that hugs breakfast so we didn't want anything big.
We came home early afternoon because Dave wanted to get home for the england match and what a disappointment :( We were so much the better side after Rooneys sending off, even with the 10 men. But alas it went to penalties and as everyone in football knows England just cannot take penalties. So another dream over and another 4 yrs to wait for the World Cup and 2yrs to the Euro 2008, lets hope we can achieve something then!
Sunday was spent doing usual boring stuff as Dave was working.
Yesterday we had Corey's speech clinic and he so didn't want to co-operate. He was more interested in exploring the room and tampering with things he shouldn't!
Today has been an ironing and tidying up day
again! And ironing in this heat is not a good idea!!
Hope you enjoy the pictures!
posted by Cath @ 6:05 PM

About Me
Name: Cath
Home: Sheffield, United Kingdom
About Me: A baby will make love stronger, days shorter, nights longer, bankroll smaller, home happier, clothes shabbier, the past forgotten, and the future worth living for.
See my complete profile
Previous Post
Archives
Powered by