Blog Links
What I'm Listening too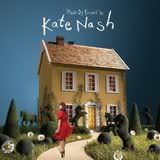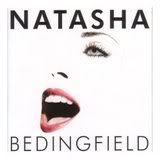 What I'm Reading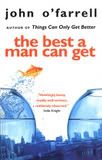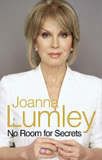 What I'm Watching
My Fantasy Football
Visit my mini league "Scrappad"
Avoiding blogging
Monday, April 24, 2006
Does anyone else do this? When something happens that i don't particularly want to talk about i avoid blogger.
Now i know i could just not write about it but that defeats the whole purpose for me. This is my diary and i need to write it down.
Well things having been the best around here for the last few days.
It started on Friday when we got a phone call from the Speech Therapist. We haven't seen her for a while because of one thing or another so a long conversation ensued. We talked about how Corey was doing, his speech, feeding and in general. Then she dropped the bombshell, she thinks Corey has Dyspraxia. Ironically it was something someone had mentioned to me that very same day but i hadn't taken any notice of it and certainly didn't know what it was. Anyway, after i put the phone down i searched the internet and found lots of info, info that i didn't particularly want to see. My head was reeling and i got myself into a bit of a state. I know Corey isn't perfect but i certainly didn't want him to be 'labelled' with something. DH thought i was overreacting and an argument started which continued into Saturday. So now as well as being told my son potentially has this impairment i am also not talking to DH, great stuff. I cry and cry and cry all night and eventually decide to email Corey's consultant. I've done this a few times in the past year and he doesn't mind. Anyway, he got back to me late evening and put my mind at rest a little. He said, and i quote -

Labels like dyspraxia are used to make life more manageable for health professionals, and are a very broad envelope, ranging from trivial clumsiness to more significant learning difficulties. It is going to be pretty speculative at Corey's age anyway.... let's look at him rather than any labels being tossed around!

So after a decent nights sleep on Friday i woke up somewhat groggy on Saturday and proceeded to have a crappy day. Things going over in my head and also not talking to hubby. It was the UKS cybercrop and i managed to get one layout done. Usually at these things i would have done half a dozen.
Anyway yesterday was better. We made up and headed out to the shopping centre. Got Simon(my stepson) a few presents as it's his birthday in a few weeks and i want to be on the ball!. Then we headed for lunch at TGI Fridays which was nice but there wasn't enough lol! I had steak and although it was yummy i could have done with it being double the size! Maybe i'm just greedy!
Last night we stayed in and cuddled up to watch The Office, the US version. We have only watched the first episode so far as we weren't too impressed with it. Hopefully it'll get better. We ended up watching Phoneix nights instead.
Today i have been so busy. Reorganising the house, changing furniture around, ironing, laundry, shops for storage boxes. I was just in one of those 'do everything' moods!
posted by Cath @ 6:16 PM

About Me
Name: Cath
Home: Sheffield, United Kingdom
About Me: A baby will make love stronger, days shorter, nights longer, bankroll smaller, home happier, clothes shabbier, the past forgotten, and the future worth living for.
See my complete profile
Previous Post
Archives
Powered by