Blog Links
What I'm Listening too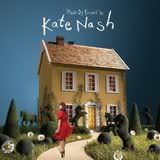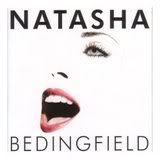 What I'm Reading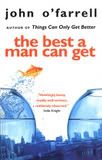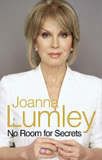 What I'm Watching
My Fantasy Football
Visit my mini league "Scrappad"
I'm here!
Monday, January 17, 2005
Well, where do I start. It's been so long since I updated. I guess I've just been busy with other things. I'm going to make a conscious effort to make sure I update often now, if not for my sake then for Corey's.
Corey has been coming on in leaps and bounds. His vocal skills are very much improved. He is at last babbling away and saying mama's and dada's which is great. He hasn't associated them with us yet so they are purely accidental but they sound great. His eating is also ok. I say ok because in normal toddler terms it is crap but in our world it is good. He'll have ¼ of a jar of baby food and 30mls of mil from a sippy cup. The ST is coming tomorrow so we will see what she says. Hubby and I have decided we are not going to have the G-tube fitted. Corey seems to do fine with the NG tube and until the time it starts to bother him we will stay as we are. We have yet to tell his consultant so we shall see what he says about it. No doubt he will try to sway us but we are sticking with our decision.
We had a wonderful Christmas. I think Dave was the biggest baby! He go up at 7am Christmas morning and wanted to wake Corey up but I said definitely not. Anyway Corey got up about 8am and we all opened our presents. We all got some lovely things. I got perfume, a new dressing gown, scrapping stuff, dvds, and a book. Dave got dvds, book and lots of American football stuff. Corey got toys, toys and more toys including a car for him to sit in. Christmas day was a quite affair. Just me Dave and Corey for dinner and then Dave went to pick up the kids and they came and opened there presents. They went home late evening. Boxing day my Dad came up for his dinner and we had a nice day. It was nice having Dave at home for 2 wks as well.
Coreys has had his 3rd lot of RSV shots inbetween Christmas and New year. The doctor tried to get blood from him but for the second time had no luck. At his appointment he weighed in at 21lb 1oz.
Have had a couple of traces and have gone down to 0.1% oxygen. Tried Corey in air last week and although he did well averaging 94.6% they want him to be above 95% so will have to wait a little bit longer, hopefully next week. We have started taking him off it for parts of the day and he does really well.
Dave and I have been arguing again about babies. There isn't much point in me broaching the subject again as he is quite adamant that we aren't going to have another one. I can't just leave it though so I will be bringing the subject up again.
Have been suffering quite bad with headaches for the past couple of months and have an appointment at the doctors this Friday to get checked out so we'll see what the doctor has to say.
Unfortunately my new yrs resolution has fallen on it's head already. I wanted to try to lose weight, not by dieting but just by eating healthier but the temptation of goodies is just too much. It's shopping week again next week so am really going to try.
Have been doing lots of scrapping and at some point may start a scrapping blog, what do you think??
Have started to get into geneology as well right now and am tracing my mum and dads family tree. Have had lots of problems though because my mum was adopted and it's been difficult but I am getting there slowly. Have found one of my aunties and her daughters so am going to be meeting up with them soon.
Well think that's it for now.



posted by Cath @ 6:33 PM

About Me
Name: Cath
Home: Sheffield, United Kingdom
About Me: A baby will make love stronger, days shorter, nights longer, bankroll smaller, home happier, clothes shabbier, the past forgotten, and the future worth living for.
See my complete profile
Previous Post
Archives
Powered by