Blog Links
What I'm Listening too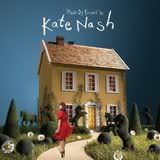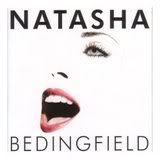 What I'm Reading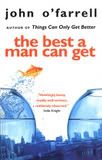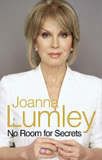 What I'm Watching
My Fantasy Football
Visit my mini league "Scrappad"
Wednesday, February 23, 2005
Well yesterday was a funny day. I waited in for my ribbons which i had ordered to be delivered and they weren't so i was disappointed. I was even more disappointed when they still hadn't come this morning!
So i was feeling a bit down and DH asked me if i wanted to go to the flicks. We haven't been in a few weeks so thought it would be nice. I love eating Nachos and popcorn, it's an excuse to pig out! So we went to see Ocean's twelve. Didn't like it and neither did hubby so i wouldn't recommend it.
Corey was having a trace last night and it's the first time i've left him when he's been having one but because he is now in air i felt confident leaving him. Laura, my stepdaughter who babysits, is very good with him. So we came back and everything had been pretty uneventful. Corey was saturating away very nicely and i fed him and then got this incredible urge to clean my scrap room. I was up til 1.30am doing it but it looks so tidy now it's untrue. Shame it won't stay that way!
So this morning the nurse came to collect the equipment at 08.30am. She came early because the weather is quite bad and she didn't want to risk it getting worse. It's been snowing pretty heavily and although it's gone now it was about an inch thick this morning as you can see -




So we didn't go out but stayed all snuggly and warm in the house. The postie came and brought me another film, Anchorman, which i saw at the cinema and loved. Then this afternoon i had my shopping delivered, lazy i know but i won't take Corey to the superstore in fear of colds etc.. Then hubby came home early and took Corey out for an hour and when he came back he dropped me off at the shopping centre as i wanted to get some storage items for my craft room. We came back, had tea and then the nurse rang. Great news, looks like no more traces!!!!!!!!!!!!!!!! He averaged 97.5% in his trace last night which you and me would probably do and so she said it was inevitable that his consultant wouldn't want anymore done. She still wants to do a spot check in about a month but that's it! I am so pleased.
Oh and i almost forgot, whilst i was putting Corey to bed last night he noticed the probe that was attached to his foot for his trace. It glows bright red and when he spotted it he sat up in his cot all by himself for the first time. He;s been able to sit by himself for ages but it's the first time he's actually gone from lying to sitting by himself! My big man, i love ya!!!!!!!
posted by Cath @ 9:39 PM

About Me
Name: Cath
Home: Sheffield, United Kingdom
About Me: A baby will make love stronger, days shorter, nights longer, bankroll smaller, home happier, clothes shabbier, the past forgotten, and the future worth living for.
See my complete profile
Previous Post
Archives
Powered by