Blog Links
What I'm Listening too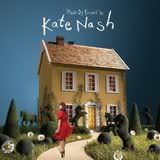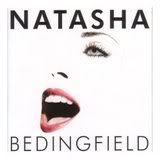 What I'm Reading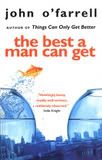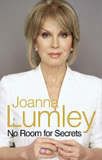 What I'm Watching
My Fantasy Football
Visit my mini league "Scrappad"
Friday, February 18, 2005
Well i have felt so ill today it's untrue. I wasn't too bad this morning but this afternoon has been particularly bad. It's my IBS (irritable bowel syndrome). I have had it for many yrs but never as bad as this. I normally get a bout of it every few months and then for only a day but i have felt this for the past few weeks and now i am worried that it could be something more serious like Colitis or Crohns disease. I have constant stomach ache and today must have been to the loo about 15 times(sorry for giving TMI). So next wk i will make an appointment at the doctors to get it checked out. I don't feel to bad right now but that's probably something to do with taking 3 imodium and 2 strong painkillers. I've hardly eaten anything today so it's not food that's upset me.
I also have a coldsore on my lower lip the size of a small family car. I tend to get them when i feel run down, which i do at the moment, and it's been spreading and spreading since i got it on Thurs. It's the biggest one i've ever had and i truly hate them!!!!
I have nearly finished the tiling in my kitchen now, just have a little bit of grouting to do which i will finish off tomorrow. I'm really quite pleased with it, it's really finished it off. Next thing i have to do is finish off some painting upstairs and then i need to start on the garden. It's really been neglected of the last 18 months with having Corey but now i have no excuse. We have had a fence put up at the side of the house for privacy and are having the area directly outside the back door decked and we are going to get a chimenea and BBQ for this area so should be lovely for the summer. We are going to chop down the apple tree we have as it's a bit naf and i am going to grow some vegetables and herbs.

Have been watching a variety of programs on the tv recently. Joey i thought was OK, not my favourite program but hey, it could never live upto Friends could it!? The new series of Nip/Tuck has started and is as racey and raunchy as ever! We have a series i've just got into called Bratcamp which is about a bunch or rude, lazy and spoilt teenegares who are sent to a ranch called 'Turabout Ranch' to change there ways. It's pretty amazing how much the children have changed, well some of them anyway.

I have to tell you about what Corey has been doing when we put him to bed. It started about 3 nights ago. He goes to bed at 7pm and we always have the baby monitor on but go in to check on him anyway after about 15 mins. When i went in to check on him the other night he has completely turned around in his cot so his head was at the bottom, he must have had a rush to the head because his cot is propped up slightly for his reflux. Anyway he has done it everynight since, sometimes a few times. he has a sleeping bag but we don't put him in it straight away because we have the heating on still so it's warm. he's such a funny guy!

Keeping on the subject of kids does anyone else's babes have a problem with the vacuum cleaner? Corey's has always had a problem with loud noises and if i turn it on while he is in the vicinity he really screams his head off, he just hates it. I normally put him in another room with the door well shut but yesterday i sat him at the far end of the kitchen and i started hoovering at the very far end of the living room. Well he started screaming straight away so i picked him up and carried him while i hoovered but it didn't work. Any suggestions??
posted by Cath @ 9:09 PM

About Me
Name: Cath
Home: Sheffield, United Kingdom
About Me: A baby will make love stronger, days shorter, nights longer, bankroll smaller, home happier, clothes shabbier, the past forgotten, and the future worth living for.
See my complete profile
Previous Post
Archives
Powered by