Blog Links
What I'm Listening too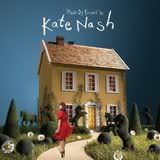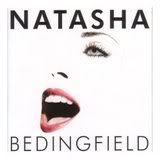 What I'm Reading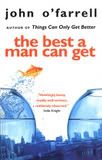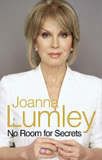 What I'm Watching
My Fantasy Football
Visit my mini league "Scrappad"
Busy doing nothing much!
Tuesday, February 15, 2005
Do you ever feel that you are so busy you can't think straight but when you look back you haven't really done anything at all???!!!!!
I think it must be looking after Corey that does it. At the moment he is so demanding and takes up most of my day. I try to do little things inbetween caring for him but he is a bit of a moaner at the moment and i think his teeth are hurting him(he has about 4 coming through). My computer is in my craft room upstairs so when i am up here i bring him with him and he plays on the floor but he gets very easily bored. I do let him watch TV but i do try to limit it because he is such a Tvaholic. Last night DH came home from work and normally has a big beaming smile for dad. Well Dave stood in front of him to say hello and Corey just moved his head to the side because he was blocking his view to the TV, lmao!
So yesterday was valentines day. Did you get anything nice? I got a lovely card, a DVD and some heart related scrapbook things.I bought Dave the Friday Night Lights dvd which he loved.




I made a romantic meal for 2 for when he got home from work, candles and everything. We couldn't have any alcohol because Dave was on call for work but it was lovely anyway. We had Potato skins with a sourcream and red onion dip for starters, then i made Dave a mushroom Risotto(he's a vegetarian) and i had a sirloin steak, and we finished off with Ben & Jerrys ice cream, yum yum. We would have gone out but Laura, Dave's daughter who normally babysits for us is away on holiday. She has gone away with a company called Tallships who are a charity that send youths away to work on ships and gain experience. They have a website here. She's back on Thursday.
So we didn't do much this weekend. Dave went out with Corey and Simon on Saturday and i did some scrapping. Sunday we were going to go out but the weather was terrible so we didn't bother. Just stayed in and i cooked Sunday lunch as per. I wish Dave knew how to cook, it would be lovely just to get one day off!

We have also booked our holiday at last! We aren't going overseas because of Corey still being young, maybe in a year or two. We are going to a place called, now don't laugh, Sandy balls. It's in the New Forest in the south of the UK so we can visit Stonehenge as well as the coast at Bournemouth/Southampton. I'm so looking forward to it but it's not til the end of the year which seems sooooooooooooo far away!
posted by Cath @ 2:19 PM

About Me
Name: Cath
Home: Sheffield, United Kingdom
About Me: A baby will make love stronger, days shorter, nights longer, bankroll smaller, home happier, clothes shabbier, the past forgotten, and the future worth living for.
See my complete profile
Previous Post
Archives
Powered by