Blog Links
What I'm Listening too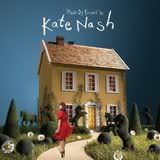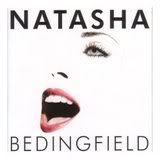 What I'm Reading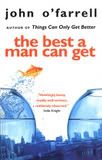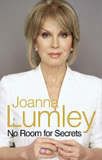 What I'm Watching
My Fantasy Football
Visit my mini league "Scrappad"
Quick update
Sunday, December 10, 2006
Hi Guys
Sorry i haven't blogged al week but things have been a little strained. Lets just say i'm looking forward to the New Year and hope it brings healthier times. I don't really want to bore you all with too many details but basically Corey has been has been all with Sickness and Diarrheoa. This lasted a few days and was generally unpleasant with Corey losing even more weight just as we'd managed to put a bit on. Then i got a really bad strained shoulder. We don't actually know what it is but a frozen shoulder is suspected. I've been in pain since last tuesday and it's getting a bit disabling now. I can use the lower part of my arm but i can't lift it at all so certain things are difficult. Then on Wednesday i had to get my blood results from the doctor to be told i have something calle Thrombocytosis. By bone marrow is producing too many platelets and so i have been referred to a Haemotologist at the hospital to find the underlying cause, so i'm feeling pretty nervous about that. Then to top the week off, just as i thought i'd escaped ruining my laptop completely when i spilt water in it i tripped over the main cable, pulled it onto the floor, the dvd drive popped out and smashed to pieces. *sigh* So i have had to take it out. After much ringing around i fathomed out that via Packard Bell a new one is £150 or i can actually buy one for £40 so it doe pay to shop around. For them to fix it they wanted £120 just to take a look! Anyway, as i don't use the drive that much i'm going to wait until the new year to buy another.
Some good new is that i have finished and posted the majority of my Christmas Cards, the whole 65 of them! Still need to make about another 20 but i need some more paper so i've ordered some more. I've just got my first order from a friend for her wedding invites so i'm trying to source the stuff for them right now. If anyone knows where i can get a rubber stamp that says 'We're getting Married' on it then please let me know as i'm having trouble! I have also made a pact with myself that come tomorrow i am going to scrap again as i haven't done a layout in probably over a month!
The only other thing to mention is that Dave has decided to do a four day cycl ride to raise money for the unit where Corey was born. I'l post more details later :)
Hope you're all having a Merry Christmas!
posted by Cath @ 10:08 AM

About Me
Name: Cath
Home: Sheffield, United Kingdom
About Me: A baby will make love stronger, days shorter, nights longer, bankroll smaller, home happier, clothes shabbier, the past forgotten, and the future worth living for.
See my complete profile
Previous Post
Archives
Powered by