Blog Links
What I'm Listening too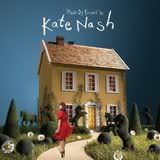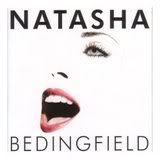 What I'm Reading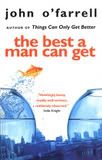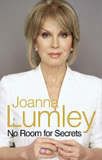 What I'm Watching
My Fantasy Football
Visit my mini league "Scrappad"
Too busy to blog
Monday, November 13, 2006
I just haven't seemt to have had the time to blog since last week! And to be honest i really don'y have anything to show for it lol. Does anyone else seem to be so busy that they can't think.
So last Thurday we went shopping with my Dad and Sister and Corey completely embarassed me. Basically to cut a long story short he pulled down my top and exposed me to the bus driver! Luckily he didn't see the lot but enough to put a smile on his face. He said i made his day and so let me on for free lol so it did have a plus side!!!
Friday i took Corey on the train to see his Daddy. He just loves travelling on the train so i thought it would be cool to go and see Dave at work, it really made Daves day as well. All the woman at his work were ooohing and ahhhing over him and he loves the attention!
Saturday was spent painting in the kitchen as i still have yet to finish it but at least the bulk of it is done now. DH went to the match in the afternoon so Corey and I had a ncie afternoon playing. I then developed the most amazing migrain which even with the help of tablets didn't budge until Sunday morning but at least i felt human again, well except for the period pains! Yesterday we went to the Mcarthur Glen outlet at Mansfield but i was really disappointed. I couldn't mind one thing to buy. Everything i found which i liked they didnt have in my size, it was very annoying, especially as they had a gorgeous outfit i would have liked at Per Una in M&S. Anyway DH and Corey went off train spotting which was great cause shopping with DH is usually not fun! So after there we went for a pub lunch which was as disappointing as ever. We never seem to have a really good meal so we have decided that we won't go to pubs for dinner any more but just places we know are good like Beefeater and Pizza Hut etc...
So a busy few days but not that interesting! Am feeling a bit knackered as Corey had us up at 4am as he has a bad cold/cough and threw up. I dosed him up with Nurofen and he did go back t sleep til about 715am, i just hope he sleeps tonight cause he certainly hasn't had a nap this afternoon.
posted by Cath @ 3:11 PM

About Me
Name: Cath
Home: Sheffield, United Kingdom
About Me: A baby will make love stronger, days shorter, nights longer, bankroll smaller, home happier, clothes shabbier, the past forgotten, and the future worth living for.
See my complete profile
Previous Post
Archives
Powered by