Blog Links
What I'm Listening too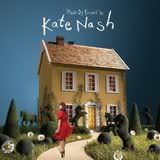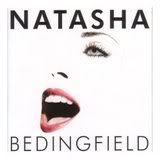 What I'm Reading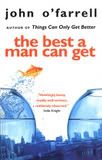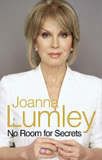 What I'm Watching
My Fantasy Football
Visit my mini league "Scrappad"
Cybercrop Weekend!
Monday, February 28, 2005
Sorry i've been missing in action for a few days but it's been the UKScrappers Cybercrop this weekend. 3 days of uninterrupted scrapbooking, it's been fabulous. I've completed aboout 9 layouts and a tag/border/title set. I'll post some of them on my Scrapbook site for you to have a peak. So that is literally all i have done from 5pm Friday to 10pm Sunday night. I gave DH about 2 months notice, told him all about it and he said he would fend for him and Corey and i was free to scrap to my hearts content. It's been fab, although very tiring, i've hardly eaten and not had much sleep but it's been great. For those of you who scrapbook you will totally understand and for those of you who don't you're probably thinking i'm bonkers, well you may be right ;)
So the bruising on my toe is getting worse and so is the pain. I thought it may be getting better but it doesn't seem to be. My foot is going black as well now. Hope it gets better soon as we go walking on a Sunday now and i'd like to go this week.
So today was Corey's RSV clinic appt. The nurse came out yesterday and weighed him as usual, this speeds things up at the appt as they have to order the vaccine and the amount is determined by the childs weight. At last we have put weight on. This must be because if the extra solids Corey has been eating. He is now 21lb 6oz. He was also measured today at clinic and is 75.5cms. He is on the 25th centile for weight, length and head circumference which is good. This equates to the 9th for his actual age. It was blood work time and the bare in mind the doctor who has tried on two occasions has failed so i wasn't holding out much hope. However it was Coreys regular Dr today and he managed to get a couple of mls. So we had major screaming and then puking all over the floor. He is fine in the room until they put the BP cuff on him and then the crying starts. So the doctor examined him and was really pleased, he commented on his Chronic Lung Disease and after listening to his chest said you would never know there had ever been anything wrong with him, clear as a bell. We discussed feeding and i told him i was against the G-tube, he said he agreed we should leave it alone for now but review in 6-7 months. We still aren't having it then but i didn't say anything. Overall he was very pleased with him. Then he had his 2 RSV shots and was literally screaming, he calmed down after about 5 mins but starting crying again when they rechecked his BP. DH picked us up from Action Lab and we went home. He didn't come to the appt with us because he has a really bad cold and doesn't want to spread it about.
Also forgot to mention. I have an appt for my pre-conception counselling, 12th April. Hopefully i will find out if there are any major risks with me conceiving again. Positive vibes for this date please!
posted by Cath @ 7:34 PM

About Me
Name: Cath
Home: Sheffield, United Kingdom
About Me: A baby will make love stronger, days shorter, nights longer, bankroll smaller, home happier, clothes shabbier, the past forgotten, and the future worth living for.
See my complete profile
Previous Post
Archives
Powered by