Blog Links
What I'm Listening too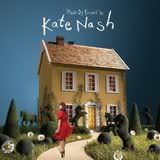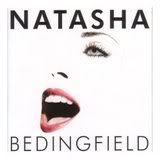 What I'm Reading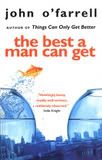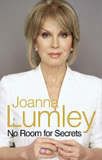 What I'm Watching
My Fantasy Football
Visit my mini league "Scrappad"
What a day
Thursday, March 03, 2005
Well as you all know Corey has a cold. No big deal for a normal child but for Corey it could be bad. He has Chronic Lung Disease due to being premature and ventilated for so long and has only recently come off Oxygen(forgive me if you already know this). The cold isn't the problem but as you know these can migrate to the chest and that is the worry.
Anyway, he had been grumpy all day but appeared to just have a runny nose. he was put to bed at 7pm as usual and went off to sleep fine. We watched some TV and then at 930pm i went to feed him. He was asleep but i noticed he was very warm and his breathing was very fast(about 60BPM). On taking his temp it was 101 degrees so i gave him some Calpol. By this time with me faffing about with the thermometer he was awake. Shorty after giving him the calpol i started his feed but immediately he was sick. I had only given him a few mls. So i got him out of bed, changed his sheets and babygrow and then he proceeded to vomit again. So after another change of clothes and a very fractious Mummy i decided to call the doctor. I spoke to the nurse on the phone who said i should taken him to see the doctor at the hospital. We are only 15 mins away so it didn't take long. By the time we got there Corey was acting very angelic and you wouldn't think anything was wrong with him. So he was examined, his temp was now down to 99 so he must have kept some of the Calpol down, his breathing was normal and his chest sounded clear, thank god! The doctor looked in his ears and said the right one was a little red and then said he wanted to check his throat. I did say he was orally defensive and to be careful but he still rammed the spatula down Coreys throat at lightening speed causing him to gag. Luckily for the doctor he had already spewed his dinner up. His throat was a little red. So basically it is viral and confined to his head, i.e he has a head cold. We got back about 1115pm and i put Corey to bed after giving him some fluids and more Calpol. He went to sleep within 1/2hr. This didn't last though at at 230am he was awake and cranky. No temperature but just wouldnt sleep. At 430am i took him downstairs and gave him some milk in the hope that he might sleep for a couple more hours and that i could too get some shut eye. Dave was also up at this time as he was going to work but he was blissfully unaware that Corey had kept me up all night as i had slept in the spare room so i didn't disturb him getting up to Corey. So back to bed at 530am and he did sleep until 730am. he woke fairly merry but it didn't last and he has been crabby ever since. He has had about another 45mins sleep this morning but he looks shattered now and dave has come home from work early so i can get some rest. He has taken Corey out for some fresh air in the hope it will make him sleep.

please let him sleep tonight, i don't think i can face another sleepless one!
posted by Cath @ 2:23 PM

About Me
Name: Cath
Home: Sheffield, United Kingdom
About Me: A baby will make love stronger, days shorter, nights longer, bankroll smaller, home happier, clothes shabbier, the past forgotten, and the future worth living for.
See my complete profile
Previous Post
Archives
Powered by