Blog Links
What I'm Listening too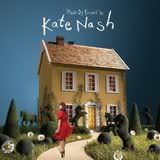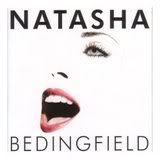 What I'm Reading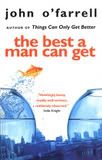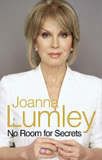 What I'm Watching
My Fantasy Football
Visit my mini league "Scrappad"
Friday, September 30, 2005
Wow, i haven't blogged in a few days, and i'd been so good recently!
Anyways, what's been happening with me? Well not much actually.
Last couple of days Corey has been a positive angel when it comes to feeding. He's done so well and was actually in tears feeding him yesterday lunchtime as i was so pleased. He just looked at me and smiled while i had tears in my eyes as if to say 'Yep, i know how cool i am'. He's going from having just a yoghurt for breakfast to a full bowl of chocolate ready brek with added cream so i just hope this continues. However tonight he has been a monster and not eaten his dinner. Let's not start that again please!! We'll see what tomorrow brings!

So Wednesday night Dave and I went to the flicks to see 'The 40 year old virgin'. What an hilarious film! The guy who plays the lead in it, Steve Carell, is one of the funniest actors around at the moment in my opinion. I loved him in Anchorman and he was a riot in this! It must have been funny because Dave was laughing out loud and it takes something REALLY funny to make him do that!
Didn't do anything yesterday apart form play with Corey and we went into town to have a browse round the shops. Am having a bit of a nightmare at the moment with a company called Vertbaudet. I ordered some baby weighing scales on the 2nd Sept which have failed to materialise and as they are for keeping an eye on Coreys weight i am pretty eager to get them. I have called numerous times and emailed and yesterday was the final straw and i blew up at the manager on the phone. Didn't really get me anywhere but did make me feel a WHOLE lot better. Apparently they have been 'left' somewhere by the courier company but no-one knows where? WTF!!! We haven't had a card through the door and they aren't in the garden(which was where the last package they left me was!). Until Vertbaudet can get a drivers sheet or something from the courier company i just have to wait. I shall be calling every single day til i find out where the hell they are! GRrrrrrrrrrrrrr

I'm behind in my CJs at the moment and desperately trying to catch up. Tonight is scrapnight as Daves son comes over and i get left to play so hopefully i'll get chance to finish one and then i can send it on it's way. Have got some cracking pictures back from Photobox that i can use for the Cybercrop next weekend so am looking forward to that. Roll on next Friday!
posted by Cath @ 5:53 PM

About Me
Name: Cath
Home: Sheffield, United Kingdom
About Me: A baby will make love stronger, days shorter, nights longer, bankroll smaller, home happier, clothes shabbier, the past forgotten, and the future worth living for.
See my complete profile
Previous Post
Archives
Powered by