Blog Links
What I'm Listening too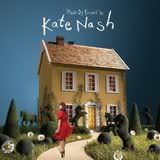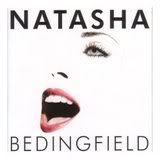 What I'm Reading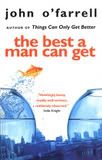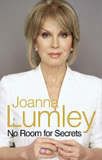 What I'm Watching
My Fantasy Football
Visit my mini league "Scrappad"
Relaxed Christmas
Tuesday, December 27, 2005
So this yr has been a very quite and subdued Christmas. The build up was pretty nightmarish for me and i got myself completely stressed out. Made lots of crafty gifts and about 70ish Christmas cards, as well as all the Christmas shopping and food shopping and baking with no help from DH as usual. Then the anniversary of mums death sort of crept up on me and bit me real hard. But come Christmas Eve i was ok, knackered but ok.
Christmas day went off without a hitch. Corey was up earlier than usual at 6am and we opened a huge pile of presents. Corey got a rocking horse
and a Discovery Dome amongst lots of clothes, books, toys and DVDs. I got the usual scrapbooking hourd and Dave got books, DVDs, clothes and some rock climbing lessons which, although he is looking forward to, he is also nervous about the prospect of scaling new heights! We had breakfast then headed out to see my Dad and Daves sister and Dad. I got Dad a digital freeview box and a couple of other things but was gutted when it didn't work. He needs to sort out the aerial on his roof but all in all he was pleased. Then back home and prepare for the feast of Christmas dinner. Simon and Laura(daves kids) were coming and arrived about 12pm so had no time to sit and chill at all.

They got me Hobbycraft tokens, Dave got DVDs
and a book token and Corey got a new hat/scarf/gloves set and the latest Wiggles DVD. That'll keep him occupied for 1/2 hr! We had dinner around 3pm and it was great(apart from the overcooked pigs in blankets!) We had turkey and Dave had his traditional home made Nut roast i made the other day. We then finished off with a Christmas Chocolate pudding and double cream. Very indulgent but it is Christmas(think i've put quite a few pounds on!) Simon and Laura enjoyed there presents, and so they should, we spent a fortune this yr! Simon had trainers and Ipod speakers amongst other things and Laura had Timberland boots and a Quiksilver jumper along with other stuff. We won't be spending the same again next year thats for certain. They'll be 17 & 18 then and i think we need to calm things down a bit. Christmas evening was quite with just me, DH and Corey and DH thanked me for making it a lovely day. He loves to have all his children around him. I must say as well how much i look forward to watching decent TV at Christmas but this year has been completely diabolical!
Yesterday started off great. We don't really do that much Boxing day, we just treat it as a normal day, apart from having my Dad for dinner, but he didn't come this yr anyway. So DH knew i nee
ded some 'me' time and took Corey out for a good walk in the backpack. I managed to tidy up and do some scrapping, even finishing a DLO!(see left) They came back mid afternoon and Corey had his usual nap. Then the fun started. I noticed that he kept falling over but we thought nothing of it because he's always been a bit clumsy. But on closer inspection it appeared he couldn't actually stand up! Everytime he put his left foot to the floor he moaned and fell over. We hadn't a clue what he had done! So off to A&E we went. We expected to be there hours. You have this pre-conceived

vision of overflowing hospitals at Christmas but thankfully there was hardly anyone there and we were in and out in about 50 mins. So after examination(which Corey really didn't like) there didn't appear to be a break. So the doctor said it was probably either a sprain or Irritable Hip which is inflammation around the joint of the hip. We have to go back Wednesday and if it's no better they will do a hip scan. When he got up this morning he was a bit stiff and hobbled for a while but it does sem to be getting better so my thoughts are it was a strain. It just looked so back last night cause he couldn't walk at all. DH was worrying himself sick because his other son Simon had Irritable Hip when he was little and was in traction for 4 wks and so he was imagining allsorts. Thankfully as Corey is better today this has eased his mind a bit.
I'll keep you posted on any changes!

posted by Cath @ 3:35 PM

About Me
Name: Cath
Home: Sheffield, United Kingdom
About Me: A baby will make love stronger, days shorter, nights longer, bankroll smaller, home happier, clothes shabbier, the past forgotten, and the future worth living for.
See my complete profile
Previous Post
Archives
Powered by