Blog Links
What I'm Listening too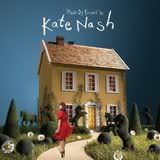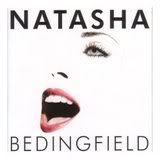 What I'm Reading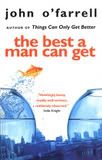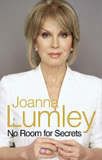 What I'm Watching
My Fantasy Football
Visit my mini league "Scrappad"
Better tell you the story
Wednesday, October 06, 2004
I suppose if you've stumbled upon my blog and you don't know me you may be wondering why i have a child who has tubes taped to his face. Well let me tell you what happened.
I had wanted a baby for along time. Before i met my husband i was in a long term relationship for 7 yrs and we were going to get married and have children. But things deteriorated and it culminated in us parting ways. I met my husband through work, he was my boss and things got serious pretty quickly. He already had 2 children from a previous marriage and was 12 yrs older than me and i worried that he wouldn't want anymore. But after been together for a few months and knowing that this was for life we knew that we would inevitably have children. We moved in together, got married in Oct 2002 and in May 2003 were delighted with the news that we were expecting our first child. We decided we wanted to know the sex of the baby so at my 20 wk scan they told us we were having a boy. We were thrilled. I decorated the nursery and we had major renovation work done to the house to give us an extra bedroom. All this finished in July 03 and i spent the next couple of months getting the house in order. In November our life was to change forever! Up until the point i had had a normal pregnancy, sickness, indigestion, all the normal stuff that goes with carrying a baby but i knew something wasn't right.
He had always been a very active baby but i just felt as if something was wrong. Mothers instinct i guess. 36 hours passed and i hadn't felt a single movement so i decided to get myself checked out. I rang my midwife who told me if i was in doubt to ring the hospital. I did and they told me to go in and get checked out. I arrived at the hospital and they did a CTG which showed decelerations and no peaks, my baby wasn't active. They scanned me and said he was in a breech position and that was probably why i couldn't feel him. After what seemed like ages i was told to wait outside while they fetched a doctor. I thought this was routine but i was in for the shock of my life. He told me that my placenta wasn't working properly and that the baby was not getting all the nutrients he required, he was therefore smaller than he should be, this is called IUGR. I was to be admitted straight away to keep a close eye on me. They gave me a shot of steroids to develop the baby's lungs in case they needed to deliver, i didn't think for one minute they would!
It was Thursday 13th Nov and i was scared, very scared. I called my husband Dave to tell him but all he could hear was me crying on the other end of the line. I eventually told him what was happening and he rushed to the hospital. I went home and got a few things together and Dave drove me back to the hospital at 5pm.
Over the next 2 days i was closely monitored. On Saturday 15th November as i was having a trace in the early evening the nurse decided it was time to call the consultant to look at it. I asked what was wrong and she said it was very 'flat', i was scared. Never for one minute did i think that anything could go wrong. When the consultant arrived he said they were going to deliver my baby. All i could do was cry. I was only 28 wks pregnant. They told me my baby had an 80% chance of survival, all i could think about was the other 20%.
Dave called round family and friends to tell them because i was to upset to speak. I was taken to theatre and had an epidural and at 20:48 that evening my little Angel Corey Owen was born, he weighed 2lb 2oz. He never made a sound. As they wizzed him past i never got to see him but Dave did. I didn't get to see him until the following day. I was taken to HDU as my blood pressure was very high and took a while to be stabalised. I was given medication but i felt awful. I had the most severe headaches you can imagine and i was vomiting. I was later to find out i had a spinal leak from the epidural. I stayed in HDU for 2 days.
He was immediately ventilated as his lungs were very immature and was rushed to NICU. I never got to see him that night but Dave brought some polaroid pictures to show me. He was gorgeous, but i felt so detached. He didn't feel like my baby.
The day after he was born things didn't go too well. They didn't expect him to survive as he had developed Group B Strep and they were having trouble maintaining his BP.They told us to spend as much time with him as possible. Later they suspected he had Pnuemonia. He was a fighter though and managed to pull through. A week after he was born they decided to try him off the ventilator. He only lasted one hour on CPAP before becoming very tired and having to be reintubated. This would continue for 10 long weeks. He has had a very tough road. He has had a Grade 4 IVH (brain bleed), NEC (necrotizing enterocolitis), and a PDA which had to be operated on at Leeds General Infirmary when he was just 8 weeks old. After this operation it was thought he would get better, however things got much worse. Corey went into respiratory failure and had to be put on an Oscillating ventilator and given Nitric to help the blood supply to his lungs. As a last resort he was given Steriods, these can have developmental effects in later life so the decision to give them was not taken lightly. After 3 days of steroids Corey was well enough to come off the vent and onto CPAP. He cycled on and off this for about 3 weeks and then went onto low flow O2. He continued to do well and was promoted to HDU and then 2 days later to SCBU. He was due to come home at the end of March but suffered a setback. After his first set of immunisations he developed a temperature and his blood gases became very poor. He needed much more Oxygen and we ended up back in Intensive Care. The nightmare was starting again. I felt like i couldn't take anymore. They talked about putting Corey back on a ventilator and i was scared that if that happened he would never come off it again. It was decided to increase his steroids and put him on antibiotics as a precaution. After a week in ITU he was well enough again for HDU but it had set us back about a month. After spending a few weeks in HDU we finally came home on the 20th April after 154 days.
Well after being at home for nearly 6 months Corey is doing well. He is currently in a small amount of oxygen and we hope to get him off that by the end of the year. He still won't eat very much orally and has the NG tube still but we are persevering with it.
The picture shows him when he was a couple of days old and you can see how he looks now from the pictures on this page!

posted by Cath @ 7:11 PM

About Me
Name: Cath
Home: Sheffield, United Kingdom
About Me: A baby will make love stronger, days shorter, nights longer, bankroll smaller, home happier, clothes shabbier, the past forgotten, and the future worth living for.
See my complete profile
Previous Post
Archives
Powered by