Blog Links
What I'm Listening too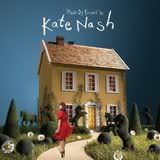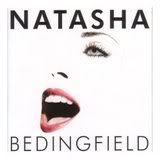 What I'm Reading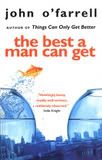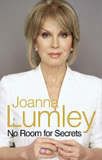 What I'm Watching
My Fantasy Football
Visit my mini league "Scrappad"
Fat
Tuesday, November 23, 2004
I am officially getting fat!
I've known this for a while and have tried so hard but i love food too much!
My latest downfall is Croissants. I used to be a toast girl or sometimes nothing at all but recently have started to have these french delights. Yesterday i had 4 for breakfast, yes you read right, 4! And i loved every mouthful, all with a hint of strawberry jam. I'm also feeling abit low so i don't think that helps. I would love to be one of those people who feels nauseous when stressed and therefore doesn't eat but i am the complete opposite, i eat. This evening we had to take Corey to the doctors for his final flu jab so we were late getting back. I made a huge amount of vegetable broth this morning for Dave's dinner so that was him sorted but i never think of myself and then alway's end up eating crap. Well the crap tonight was Fish & Chips from the local chipshop. dave's fault, he suggested it. Although very yummy i'm sure there was 1000 calories in them and 30% fat. Then i had chocolate cake with custard for afters. In my defense it was low fat custard! Who i am trying to kid here. I am gonna have to do some serious exercise. Dave's just bought an exercise bike and i have only been on it once. Tomorrow i will use it, i promise!
I broached the subject of babies again this evening. I really would like another baby. Maybe i'm mad! I mean it's only 12 months since i gave birth at 28 wks and ended up with a baby fighting for his life and only 7 months since he came home. But i desperately would love a sibling for Corey. When i was pregnant i said i didn't want anymore but things change. Even going through what i have i still want one. I guess deep down inside i'm hoping that lightening won't strike twice but who knows. Anyway looks like i'll never know. Dave is adamant he doesn't want another. I thought he was softening a little this evening as he was very quiet whilst we, sorry, I talked about it. He says he is petrified of this happening again and he couldn't go through it a second time. I know what he's saying is true but if we all thought like that we'd never do anything, right? I said if we could guarantee that it would be 100% safe would you consider it and he said yes. I'm lost now. I can't have a baby on my own so i guess for the moment i have to put it out of my mind.
posted by Cath @ 10:36 PM

About Me
Name: Cath
Home: Sheffield, United Kingdom
About Me: A baby will make love stronger, days shorter, nights longer, bankroll smaller, home happier, clothes shabbier, the past forgotten, and the future worth living for.
See my complete profile
Previous Post
Archives
Powered by