Blog Links
What I'm Listening too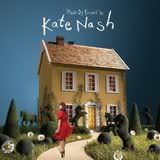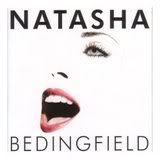 What I'm Reading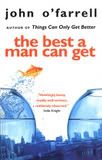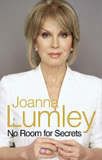 What I'm Watching
My Fantasy Football
Visit my mini league "Scrappad"
Weekend!
Wednesday, November 10, 2004
Corey has been the child from hell this weekend. They can change their personality at the flick of a switch! Thurs & Fri he was an absolute delight and then he grumbled and moaned all weekend. Yesterday he was fine too and he seems to be ok today so far!
Anyway Saturday we had a trip to the Ikea in Leeds to try and get a desk for my new scrapbooking room. Yes i am at last getting it set up. So we went and came back with nothing. I'm going to have to learn to control my temper though. I went in on my own because last time we took Corey he came back with a cols and with it being RSV season i wasn't taking any chances. So i couldn't see one i liked and then when i did i didn't think it would fit in the car. So like a moody teenager i stomped out of the shop in a foul mood and took my frustrations out on my poor husband. I know i'm doing it but i just can't seem to stop! I'm so bad. Anyway, 5 mins in the car and i calmed down and unlike me i actually apologised. So we popped into the big shopping centre on the way home, Meadowhall, or Meadowhell as everyone calls it, especially this time of year. I wasnted to get a storage unit for my scrapbooking supplies. They had it in stock but being the idiot that i obviously am didn't think to look at the measurements til i got in the shop and didn't realise it wasn't big enough to fit my 12 x 12 papers! Grrrrrrrrrrrr, i'm such an idiot. Anyway DH very kindly took me to Sainsbury's Homebase where i found a rather nice see-through 4 drawer unit.
When i got home i browsed the web looking for desks and eventually settled on a standard rectangular one and seeing as i wanted an L-shaped desk ordered two so i could fit them side by side which i have done. They arrived yesterday and i prompty whisked them upstairs to make them up as they were self assembly. The leaflet did say it needed 2 people but i thought 'what the heck!' Anyway the only part i got stuck with was lifting the desk top onto the legs because it was very heavy but i did manage it. So now i have a scrapbooking area to call my own and hopefully my back will recover from scrapping on the bedroom floor! Hopefully i will keep it as tidy as it is right now!

posted by Cath @ 1:25 PM

About Me
Name: Cath
Home: Sheffield, United Kingdom
About Me: A baby will make love stronger, days shorter, nights longer, bankroll smaller, home happier, clothes shabbier, the past forgotten, and the future worth living for.
See my complete profile
Previous Post
Archives
Powered by