Blog Links
What I'm Listening too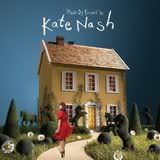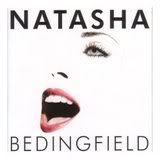 What I'm Reading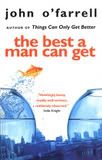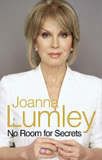 What I'm Watching
My Fantasy Football
Visit my mini league "Scrappad"
Happy Birthday Corey!!!!!!!
Monday, November 15, 2004
My big boy is One year old today. I am so very proud of him!!!!
Dave had the day off work today and we got up with Corey about 730am to open his pressies. I was so excited for him although he had no idea what all the fuss was about. He got lots of presents and cards.
We had a really small party for him with lots of food and drink and had a lovely Winnie the Pooh cake make for him.
Completely forgot about the newspaper article so i called Dad to see if it was in as he has the newspaper delivered. He said he hadn't received it yet but he knew we were on the front page! OMG. I was so nervous. I didn't want poor readers having to gaze at my face when they got their newspaper ;D
Anyway Dave and i ran out and got 3 copies. Laura wanted a copy and i wanted a couple. They had a pic of me and Corey on the front page with the headline and the story was on page 5. There was a lovely picture of me and Corey looking at each other and a little pic of him on his own. I was thrilled. It will certainly be something to show him when he's older. They did get a small piece wrong. They said he only needs oxygen from time to time, but in fact he needs it 24/7.
All in all it was a pretty good day. I thought i would be more emotional but i think i was far to busy to be anything!
He's the newspaper article:




The story reads:

A YEAR ago Corey Stannard was fighting for life as he struggled for his every breath.

The Sheffield tot was born three months prematurely after his mother developed dangerously high blood pressure known as pre-eclampsia.
Doctors warned his parents he might not survive long.
But today Corey and his family are celebrating his first birthday and looking forward to many more.
At birth the new arrival weighed a pitiful 2lbs 2oz. His lungs were not properly formed, so the infant was placed on a ventilator to keep him alive.
"The whole thing was a bit of a whirlwind shock," said mum Cath, of Houstead Road, Handsworth.
"I went into hospital on the Thursday to get checked out and 48 hours later he was born. It was a bit scary.
"He couldn't breathe properly on his own. He was in hospital for five months with a whole variety of problems.
"His blood supply wasn't getting around properly. He was on a ventilator for 10 weeks.
"But, as often happens with children on ventilators, he got chronic lung disease and his chest was in a very poor state."
To add to the difficulties he needed surgery at 10 weeks to increase the blood supply to his lungs.
Although he still needs to take oxygen from time to time and is largely fed through a tube, Corey is well on the road to recovery and is growing stronger with every passing week.
"He should be off oxygen altogether fairly soon," said Cath. "He is like a normal one-year-old, although we have to be careful.
"He has a low immune system so any bugs or colds can be more serious."
The family are having a small get-together today and will celebrate his first year of life with much joy and more than a little relief.
"It will be a happy occasion," said Cath.
"A couple of times we didn't think he was going to make it. But he was a little fighter.
"To get to be a year old and be fairly healthy is wonderful."



posted by Cath @ 9:25 PM

About Me
Name: Cath
Home: Sheffield, United Kingdom
About Me: A baby will make love stronger, days shorter, nights longer, bankroll smaller, home happier, clothes shabbier, the past forgotten, and the future worth living for.
See my complete profile
Previous Post
Archives
Powered by