Blog Links
What I'm Listening too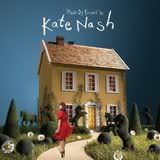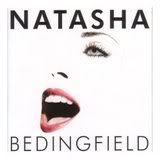 What I'm Reading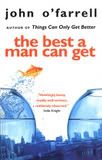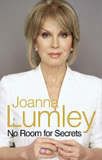 What I'm Watching
My Fantasy Football
Visit my mini league "Scrappad"
Eyes
Thursday, February 10, 2005
Well the nurse came round yesterday morning to check Coreys sats. Even though i know he's going to be fine i always worry when she attachs the probe and turns the machine on. Anyway he saturated nicely, even at 100% at one point so i was happy and so was she. Even though she said to me we will probably wait a month to do a trace when i spoke to her on the phone, she inevitably changed it again to in a fortnight. I am hoping and praying that this will be the last one cause i am sick of having them as i always have a sleepless night. She said if it's ok we will be able to get rid of the O2 from the house so that will be cool.
It was Coreys eye test in the afternoon. As usual we couldn't find a parking spot as the hospital has a car park the size of a postage stamp so dave had to drop me off and then go play hide and seek searching for the elusive free spot.
So we went in and waited around 10 mins and then were called in for a quick test. Corey had to look at some standard pictures and some 3D pictures all of which he did really well. The lady looked at him very intently to see if he was looking at the pictures as they were all on different parts of the cards and were of varying visability. Anyway he spotted them all, even the ones i had trouble with. The 3D one took me ages to see but Corey pointed to both the elephant and the car without hesitation. She was very pleased and off we went for the second part of the examination. This meant having drops in the eyes to open up the pupils so the doctor could see to the back of the eye. We were called by the nurse to put the drops in. He had read Coreys notes and asked about any cardiac problems. I said he didn't have any as such but they class the PDA operation he had a 8 wks old as heart related and as the drops have possible side effects with cardica problems he had to go check with the doctor. On returning he said they would have to omit part of the drops. unfortunetely the part they were going to omit was the part that numbs the eye as the other part stings so he said it would be 'uncomfortable'. So we had the drops and the screaming ab jabs for a couple of seconds but nothing too bad. We then went outside for half an hour while they took effect but had to be careful as it was sunny and his eyes would now be more sensitive to the sunlight. We were called more or less straight away when we got back and the doctor had a fun time trying to get corey to look at him. After much animation he said that Corey was going to be short sighted and would require glasses in the near future but not at this time. He said babies are generally long sighted until they get older and then the eyes 'neutralise'. Well Corey's eyes have neutralised already. So we have to go back in 6 months time.
posted by Cath @ 2:05 PM

About Me
Name: Cath
Home: Sheffield, United Kingdom
About Me: A baby will make love stronger, days shorter, nights longer, bankroll smaller, home happier, clothes shabbier, the past forgotten, and the future worth living for.
See my complete profile
Previous Post
Archives
Powered by