Blog Links
What I'm Listening too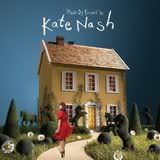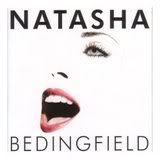 What I'm Reading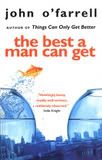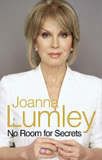 What I'm Watching
My Fantasy Football
Visit my mini league "Scrappad"
Wednesday, November 02, 2005
Well, just thought i'd update you all on how i'm doing. I still sound terrible and although i don't feel too bad i still have a crappy cough and cold. I'm on Day 3 of 5 of my antibiotics and i would have thought that my cough would have subsided by now but it hasn't. Anyway i am feeling better in myself so that's something, so much so that i actually did a CJ last night :) Oh, and i woke up this morning with a coldsore!
I really want to go and see my uncle as he's just had a heart attack and is in hospital but i can't at the moment with being sick, wouldn't do him any good would it.
Corey has a lovely bruised face today, just above his lip where he fell yesterday. He isn't fazed by it at all though. He's been a bugger with his food today and hasn't wanted to eat anything.

I've been to the ASDA again tonight to get a few bits. I seriously don't like the place now. The only great thing about it is the location. It's only a 10 minute walk for us and 2 mins in the car, but we've had allsorts of problems recently. Firstly there was me slipping in there and their lack of customer service, constantly empty shelves and yesterday hubby brought home a cooked chicken for me to find it still raw in the middle. I recently ran a survey on a forum i am a member of and was astounded by the results. I thought ASDA was a clear favourite with the British population but it seems Tesco is the clear favourite. So i have decided to give them a try. I ordered my shopping with them online last night and it's being delivered tomorrow. The delivery charge is higher than ASDAs as are some of there prices but if i get what i want and the quality is good then i don't mind. Apparently when it comes to fruit and veg ASDA are last in the supermarket chains to get any so they end up with whatever is left. Now i know why my veg always goes off quickly!
That reminds me too. Never buy cheap nappies. I thought i would save a couple of quid and bought ASDA own brand nappies(i usually use Huggies). They were terrible. Rough to the touch, no elastic in sight and i had to rip the seams apart cause they were stuck together!
posted by Cath @ 6:41 PM

About Me
Name: Cath
Home: Sheffield, United Kingdom
About Me: A baby will make love stronger, days shorter, nights longer, bankroll smaller, home happier, clothes shabbier, the past forgotten, and the future worth living for.
See my complete profile
Previous Post
Archives
Powered by