Blog Links
What I'm Listening too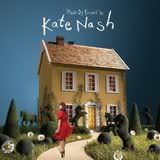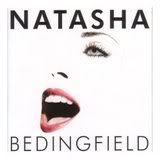 What I'm Reading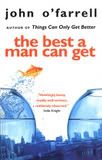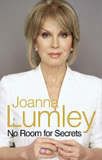 What I'm Watching
My Fantasy Football
Visit my mini league "Scrappad"
Friday, November 11, 2005
Wow, what a few busy days i've had. Christmas shopping, visitors, doctors appts, the list goes on.
Have spent a small fortune this month on Chrissy presents and will spend even more at the Birmingham NEC tomorrow. Me and my friend Dawn are going to the Hobbycrafts event and i intend on spend, spend, spending money lol. DH has given me money for Christmas so i can get some extra stash :)
Anyway I am way behind on stuff i need to do. I ran out of ink and paper for both my printers and so had to go to the shopping centre on Weds to get cartridges and photo paper which cost me £55 :o Trust them all to run out at the same time! I need to get started on Christmas cards as well as Lauras 18th birthday album which only has 1 layout
in it so far! I am also doing some nice gift things for some friends(can't reveal as they read this blog :) so have to get cracking on those but don't have the stuff yet although most of it has been ordered!
Yesterday we walked to Meadowhall again and i got Corey a lovely Christmas hat and a huge Polar bear in a red jacket and hat called Parker. We have yet to take some pictures of him with the hat and bear cause i just haven't had time so have uploaded a couple i took last week.
This morning he has been to have his flu jabs the poor little lamb. It has knocked his duck off a little so to speak and he's been very lethargic and clingy this afternoon. He even went to bed for a hour this afternoon and we don't normally have 2 naps a day just one in a morning. That might have something to do with the fact that he had us up between 1am and 3am this morning. Not sure what was wrong with him but he kept crying and wouldn't settle. In the end it got to the point where i just laid him down and said no, i'm not cuddling you know so go back to sleep. That seemed to do the trick and we didn't hear anymore from him. he is very good usually but we do have the odd night. Hopefully the jabs won't cause much of an adverse reaction tonight as i have to be up early in the morning!

This last week i have been a regular Delia Smith! I cook every night usually but buy ready made stuff like Lasagnes and Shepherds Pie etc.... This last week i have made Vege Lasagne from scratch, Scotch Broth, Homemade Pizzas, Rostis and Macaroni cheese. I even made an Apple pie! Not sure why but i just decided i wanted to be a bit more adventurous. Let's hope i can keep it up!

I've just ordered a wonderful little gadget. I saw it on Ideal World this morning and on browsing the web found it for about £10 cheaper than it was on there! Anyway it's a little device you plug into you USB port on the PC and you can get Freeview TV on your desktop! As well as that you can record programmes to your hard drive and then record them onto DVD! Woohoo, i'll be able to burn Boogie Beebies onto disk for Corey cause you can get CBeebies on freeview!
posted by Cath @ 5:11 PM

About Me
Name: Cath
Home: Sheffield, United Kingdom
About Me: A baby will make love stronger, days shorter, nights longer, bankroll smaller, home happier, clothes shabbier, the past forgotten, and the future worth living for.
See my complete profile
Previous Post
Archives
Powered by