Blog Links
What I'm Listening too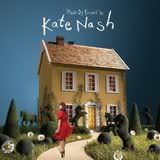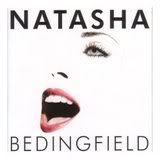 What I'm Reading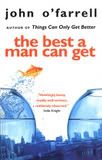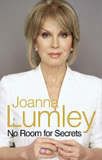 What I'm Watching
My Fantasy Football
Visit my mini league "Scrappad"
I'm Back!!
Monday, September 11, 2006
Well we've had an absolutely brilliant time in Devon despite the fact that i was ill for the entire duration. However i didn't let this spoil things and we had a fabulous, if not tiring time. Here's what we got up to :)

Saturday
Got up at 3am as we wanted to set off early to get there early morning(it's about a 5hr drive). We set of about 340am and Corey decided he didn't want to go back to sleep! Stopped off in Exeter for some breakfast which was awful. The weather was terrible, torrential sheet rain but it seemed to hold off whilst we walked around Torquay. Dave managed to damage the car coming out of the car park so he is trying to fix it as we speak. So we just mooched around Torquay and had some lunch before going to the cottage we had rented for the week mid afternoon. Took a while to find it as i hadn't printed of directions we but got there in the end. We were really pleased with it. Really modern in a lovely gated complex and not far from the centre. We decided to stay in as we were knackered and had a lovely chinese. The evening was rounded off with Corey throwing up all over his bed so i spent ages cleaning it up!


Sunday
Corey was up at 6am so no chance for a lie in. We set off early and visited Babbacombe Model Village which was fabulous and Corey really enjoyed it, especially the train. Then it was off to Paignton Zoo for the afternoon. We picked up some sandwiches on the way as we thought the food in there would not be great and over priced. Saw some fab animals and took some great photos but i was disappointed there were no Giraffes because sadly they died in a fire earlier this yr. Off home exhausted and had yummy pizza for dinner.


Monday
Up early at 6am again and Dave took Corey for a stroll down to the beach while i relaxed. We went off into Paignton today to catch the steam train into Kingswear. This is the trip DH and Corey had been looking forward too. Got off the train and then caught the ferry over the Dartmouth which is just gorgeous. Had a wander around Dartmouth and then got the ferry & train back to Paignton where we had lunch. Then we drove to Cockington which has to be one of the most picturesque places in England. Very small but so lovely.


Tuesday
Had a wander down to the harbour this morning for breakfast which was really nice. This morning we went to Living Coasts which was good but only occupied us for an hour or so. Then we decided to ditch the car and catch the bus to Babbacombe and went to Oddicombe beach. DH told me as it was down a steep hill there was a little cliff railway to take you to the bottom and yes you guessed it, this was the only day it wasn't working so we had a steep hill to go down which was very tiring on the way back up! Anyway it was really lovely and the weather was great. Had yummy fish & chips for lunch and then caught the bus back into Torquay and browsed round the shops.


Wednesday
First stop today was Bigbury on Sea and Burgh Island. The Island is cut off from the mainland when the tide is in and you can use a sea tractor to get there through the water but luckily for us the tide was out so we could walk across. The weather was quite back, windy and very misty but after about 10 mins the mist cleared and the sun came out. Wow, what a stunning place it was, very scenic indeed. We'd have stayed longer but i wasn't feeling my best this morning. Then we had a nice drive to Salcombe which again was stunning. We sat and ate lunch at a little pub overlooking the harbour and then i went off and bought my first pair of Crocs lol! After we'd wandered around Salcombe we drove back to Paignton to spend some time on Goodrington Sands.



Thursday
We headed off to Brixham early and the weather was beautiful. We had a lovely walk round the shops and harbour and then headed over to Dartmoth again as we wanted to go on a river cruise. It lasted about an hour and showed us the real beauty that is Dartmouth. Then we headed over the Blackpool sands where we spend some time on the beach and we had lunch there too. It was lovely and warm but windy. Corey had fun paddling in the little stream that ran down the edge of the beach but he wasn't too keen on the sea. Then we drove back to Dartmouth the cross over the river on the car ferry and then back to the house.


Friday
This was the day we had a dilemma. I wanted to go back to the zoo and DH wanted to take Corey back on the steam train. So we decided we would both do what we wanted and spent a Couple of hours on our own which was refreshing actually after being together all week. Got loads more fabby pictures at the zoo. The afternoon was spend in torquay around the harbour and the shops.


Saturday
Homeward bound unfortunately. We set of really early cause we woke up at 145am so decided to set off then. We only stopped for little breaks on the way and headed straight back and were home just after 7am. It's been a really laid back weekend catching up on ironing and stuff but i would love to be back in Devon!

Thanks for reading if you got this for!!
posted by Cath @ 4:09 PM

About Me
Name: Cath
Home: Sheffield, United Kingdom
About Me: A baby will make love stronger, days shorter, nights longer, bankroll smaller, home happier, clothes shabbier, the past forgotten, and the future worth living for.
See my complete profile
Previous Post
Archives
Powered by