Blog Links
What I'm Listening too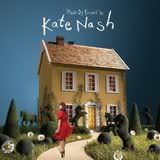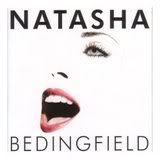 What I'm Reading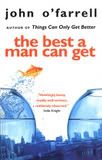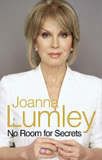 What I'm Watching
My Fantasy Football
Visit my mini league "Scrappad"
Manic
Saturday, February 03, 2007
So yesterday was on of those manic days where you run around like a headless chicken trying to get everything done.
Took Corey to nursery, then ASDA, then back home and housework(lots, because it's been neglected this week), pick Corey up from nursery. Then i had to take him to the doctors.
For the last 7 days he has failed to go to the toilet(for number twos). Now he does suffer with constipation and he has medication for it but it obviously isn't working as well. He is really well in himself and still running about happily and eating and drinking. So we saw the doctor who didn't seem too concerned but didn't really seem to know what to give us. In the end he prescribed something called Arachis Oil. He said that instructions on how to use it would come with the prescription. So we headed to the chemist near the doctor's surgery to get the script. They didn;t have any. So we decided to go to town and meet Dave from work and get the prescription at Boots. Nope, they didn't have it either. So i called the big chemists up to see if they had it, nope! In the end i rang our local chemist who luckily said they had some. So we went to the train station to meet Dave and then went to the chemist. This is when the fun started. The oil came in a 200ml bottle. How am i supposed to get the 50mls needed into my child's bottom from a bottle??(Interestingly enough the prescription said 50mls per rectum? Surely everyone only hs one lol) The pharmacist hadn't a clue either , he said it didn't come with an applicator. So i rang the doctors. The receptionist was as baffled as i was and said she would get the doctor to call me. This was at 430pm and it was 2 hrs later they called back, and it wasn't even the original doctor!
She said she would advise me not to give him it as it may irritate and to see if our regular, get increased medication worked over the weekend. So asked why the hell he had prescribed it in the first place. She just said every doctor is different. What a load of rubbish. I'm guessing he basically prescribed the first thing he came to in the book! Anyway the good news is that he has been 3 times this afternoon which was such a huge relief to all of us i can tell you!!
Today i have been to have my hair cut. I have gone for a short bob which some long layers. I really like it and it feels so much better. Then i walked to the local craft shop for a couple of supplies and was naughty and had a Mcdonalds(which was yummy) Tonight i've just been coseying up with hubby and watching TV.
Thanks for getting this far, sometimes i just waffle on about anything!!
posted by Cath @ 10:36 PM

About Me
Name: Cath
Home: Sheffield, United Kingdom
About Me: A baby will make love stronger, days shorter, nights longer, bankroll smaller, home happier, clothes shabbier, the past forgotten, and the future worth living for.
See my complete profile
Previous Post
Archives
Powered by