Blog Links
What I'm Listening too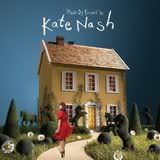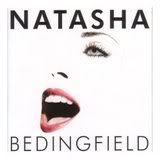 What I'm Reading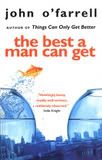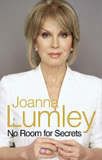 What I'm Watching
My Fantasy Football
Visit my mini league "Scrappad"
Fate
Tuesday, January 16, 2007
Well Lady Fate played a hand in our outing to the theatre yet again and we didn't go. My sister(who was babysitting) sent me a text Friday afternoon to say they had had to take my nephew to hospital with very bad stomach pains. This is the same one who had appendicitis and a bowel blockage recently. At first I selfishly was really upset about missing my night out yet again but obviously this was short lived and my concern was for my nephew. Luckily it turned out to be no more than constipation but it was so bad he was in hospital for 2 nights. So Friday we all went out for a meal at Chiquitos which was lovely.
Saturday we didn't do very much. I managed to do a bit of scrapping while Dave went out with Corey and then in the afternoon he went off to the match.
Sunday we all spend the day together, now a Sunday ritual, and headed off to the local museum. It reopened again in October after a refurb and is fabulous. Loads of local history on display and it really fascinated me so I just had to buy yet another book! Had lunch at home today to save a bit of money 
Yesterday was Corey's nursery day. The morning didn't get off to a good start with Corey falling down the stairs. Not exactly sure how it happened as I had just gone into the living room, but by the shape of the lump on his head I'm guessing he hit the skirting board. And wow, it was a corker of a bump he had. Anyway after some tears he was absolutely fine and ate his breakfast fine so off we went to nursery. I mentioned to them to keep an eye on him but he was fine. I headed off into town and spent a small fortune. Bought a load of goodies in the 75% off sale, what bargains to be had! In fact I'm going to pop back in tomorrow and see if there's anything left! I also bought a new Ipod, the green nano. I've had an Ipod mini for over 2 yrs now and the battery has been giving up the ghost for a while. Anyway, after a full nights charge it lasted all of 4 minutes so I needed a new one as I can't be without one! Also bought some little Ipod socks for it lol, well we don't want it to get scratched now do we.

Today has been kitchen cleaning day. My new cleaning rota is going fantastically and I'm really on top of every room. I made the effort to clean the blinds and the windows today, something that I neglect and I'm so glad they're done now. Must make the effort to do them more often! Also today the little guy and I have baked and he's also completed his first scrapbook page bless him! I'll upload it tomorrow.
We're having probs with Corey and bedtime at the moment. He goes to bed and then 10 mins later he's screaming and it generally last about 45mins to an hour. This has happened for the last 3 nights. Let's hope it's a very short phase!
I'll leave you with a couple of pictures, the LO is a mosiac of my Christmas Cards from this yr and the other is me and the boy on Sunday :)
Toodle pip for now!
posted by Cath @ 10:43 PM

About Me
Name: Cath
Home: Sheffield, United Kingdom
About Me: A baby will make love stronger, days shorter, nights longer, bankroll smaller, home happier, clothes shabbier, the past forgotten, and the future worth living for.
See my complete profile
Previous Post
Archives
Powered by