Blog Links
What I'm Listening too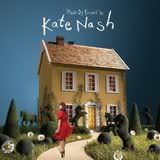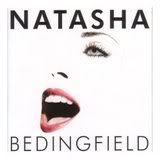 What I'm Reading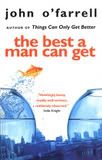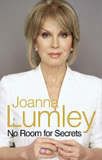 What I'm Watching
My Fantasy Football
Visit my mini league "Scrappad"
Busy
Saturday, January 20, 2007
Dont seem to be able to keep up with this blogging lark at the minute! It's going to get even worse cause i have a couple of things in the pipeline. First being a little part time job, only a few hours on a Friday morning so nothing to get excited about but i'll enjoy getting out of the house. Also i'm trying to set up a Bliss support group in the Sheffield area so that will also keep me busy.
SO what have i been upto this week? Well Wednesday Corey was at nursery and i went into town to the library before coming home and doing the usual mundane house stuff. Thursday i should have been going out to a Bliss meetup but i started with a migraine Weds night so had to give it a miss which i was really peeved about. So instead my sister came to visit armed with migraine tablets which thankfully worked and by early afternoon i felt somewhat human.
The weather here has been unbelievable. We've had 80mph winds, people have been killed, roof blown off, trees uprooted and absolute traffic chaos. Dave was relatively lucky to only arrive home 40 mins late on Thursday, i know some people spent hours in traffic jams. Today is still really windy but someone nicer as the sun is out. Yesterday i went to Meadowhall with my good friend Dawn for coffee and a chat. We had a lot to catch up on as i haven't seen her in a while. We went and looked around the shops and she bought while i browsed as i'm completely skint at the moment unfortunately. Anyway it was still great fun! Then i headed straight from there to pick Corey up from nursery. We are currently on spot watch as they have a bad outbreak of chickenpox at the moment. Worst thing is that they have it about 2 wks until the spots appear so you just don't know. Anyway, will keep you posted. Last night my sister babysit and we got our night out. Just went for a nice meal at Chiquitos. We had to wait 20 mins for a table but it was certainly worth it, the food was totally fabulous and i must remember to email them later and commend them, not only on their food but also we waited no time at all for that food and they were so busy. I always think good as well as bad service deserves commenting on!
Today i took Corey to the library for the first time. He was like a child in a sweetshop, he didn't know which book to look at first. Anyway we have brought 5 home for us to read. Still really windy here but i'm going to risk hanging some out. So if my knickers go missing i'll probably find them a few miles away!
posted by Cath @ 1:55 PM

About Me
Name: Cath
Home: Sheffield, United Kingdom
About Me: A baby will make love stronger, days shorter, nights longer, bankroll smaller, home happier, clothes shabbier, the past forgotten, and the future worth living for.
See my complete profile
Previous Post
Archives
Powered by