Blog Links
What I'm Listening too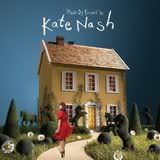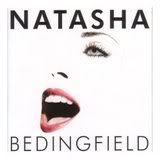 What I'm Reading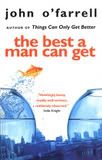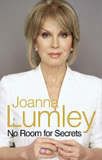 What I'm Watching
My Fantasy Football
Visit my mini league "Scrappad"
Better
Wednesday, January 31, 2007

Well the

Coreyman

is much better now, although to be perfectly honest he hasn't really been ill.
Other than the spots you would never have thought anything was wrong with him. I think by giving him the

Piriton

syrup straight away really helped with the itching. I am so proud of him though, he has been such a star through it all.
Friday evening we all went out for Pizza and i really pigged out and had starters, mains and pudding which is unusual for me. Corey still wasn't eating much cause he had spots on his tongue but he is getting much better now. The main concern with him at the moment is constipation :( In fact he hasn't 'been' since last Friday so i hope it happens soon. He's getting really

whingey

now and having some tummy ache so i think i shall be postponing the Physio

apt

we have for tomorrow.
The weekend was pretty laid back. Saturday Dave and Corey went cycling while i went to the crop. Had a great time as usual and it was lovely to chat to all the fab

girlie's

. Started a double layout which i must get finished this week but i just can't seem to get motivated :(
Sunday i basically vegged out. Dave went cycling again as he's getting in training for his sponsored ride. I got some work done on the wedding invites I'm doing but am still waiting on some ribbon before i can't print them out.
Monday Corey went back to nursery which was great as it gave me chance to get some things done. So i headed off in to town for birthday presents for my stepdaughter who is 19 on Friday. So difficult to buy for now as she didn't know what she wanted. Anyway she got the usual things, DVDs, perfume, books, jewellery. She came down and opened them this afternoon because she's away on her birthday and she seemed to like them but you can never tell with

Laura

as she's so unenthusiastic about things most of the time.
Tuesday we headed off into town as i was meeting my sister and i took Corey for a

McDonald's

for dinner. He only ate the chips as usual and then demanded smarties which is the new sweetie of the moment. It's really hard work with him at the moment. We don't really use the pram anymore and he's not the fastest of toddlers because of his flat feet which makes him really clumsy. So

traipsing

around town with a 3 yr old and shopping bags isn't much fun and i was glad when got back on the bus and were heading home. One good thing was that he slept like a baby when we got home.
Today

I've

been to see my new employer. I' going to be working a few hours on a Friday morning and

I've

decided that

I'm

going to use the money to learn to drive. Better late than never huh?!?!?!?!
posted by Cath @ 9:06 PM

About Me
Name: Cath
Home: Sheffield, United Kingdom
About Me: A baby will make love stronger, days shorter, nights longer, bankroll smaller, home happier, clothes shabbier, the past forgotten, and the future worth living for.
See my complete profile
Previous Post
Archives
Powered by