Blog Links
What I'm Listening too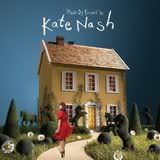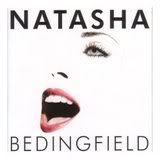 What I'm Reading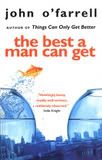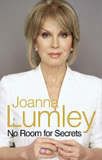 What I'm Watching
My Fantasy Football
Visit my mini league "Scrappad"
Fuming
Tuesday, January 09, 2007
So yesterday i decided to rejoin the library. I haven't been in ages and so i had been wiped off the system and had to apply again. So, no problem, i had all the stuff with me to join. So she asked me why i hadn't been in a while. I mentioned that i'd got a 3 yr old and time had been precious and that now he was at nursery i was able to take the time to read again, that and the fact i am thinking of doing a distance learning course. She asked me if i wanted to join Corey which i hadn't thought about but was a great idea and she told me to go next door to the Childrens library as he would get free books. So after i had got my library card i toddled off next door to join Corey. I filled in the forms and waited. The gentleman then looked up and said that Corey was already a member. At first i thought maybe nursery had done it but on looking at the form only the parent or Carer can join them and it's not as if they are his carers. Anyway i asked if he was sure and he said yes he was joined last year by June ********. This is Daves sister, Coreys auntie. Now in normal circumstances his auntie joining him wouldn't be a problem but we don't have much to do with her, we aren't very close. Plus she lied on the form and obviously said she was his carer. Plus she never told us. Plus what else has she been doing behind our backs. It really did make me mad! Dave rang her last night but she was very blase about it and dave didn't want to push it as she is going through some depression and suffers from Bipolar disorder. Anyway i have carmed down a little but i really was upset and angry about it last night! So anyway, moving on, i managed to get some fabby history books there on Queen Victoria & Henry VIII. Yes i know, possibly boring but i am loving it right now!
Today has been kitchen day and i have totally reorganised, cleaned and painted and it looks like a new pin as well as sounding all echoey from the amount of space in there now! I think tomorrow is my craft room day but to be honest i have been really good and it is already tidy. I guess i'll just be able to get away with a bit of light dusting!
Here are a few layouts i have done this past week. The one of Dave i just finished today and the calendar page i did last week. A massive thankyou to Clare as it was her idea from the latest Creative Scrapbooking mag!

posted by Cath @ 7:21 PM

About Me
Name: Cath
Home: Sheffield, United Kingdom
About Me: A baby will make love stronger, days shorter, nights longer, bankroll smaller, home happier, clothes shabbier, the past forgotten, and the future worth living for.
See my complete profile
Previous Post
Archives
Powered by