Blog Links
What I'm Listening too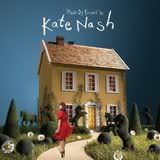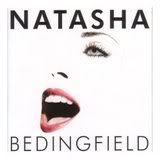 What I'm Reading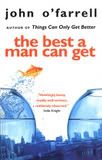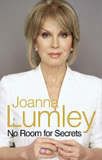 What I'm Watching
My Fantasy Football
Visit my mini league "Scrappad"
Woohoo, Woohoo, Woohoo!!!
Friday, January 28, 2005
Well the last couple of days have been stressful to say the least and i have been plagued with headaches because of it.
Tuesday night Corey had a trace to determine if he was ready to lose the oxygen or not. I thought he seemed to do pretty well but you can never really tell unless you keep your eye on the monitor 24/7. Anyway the equipment was picked up on Weds morning and then it was a very anxious wait again for the results. Dad and sis came and Corey playedand had a generally good time which he always does when we have company. He loves to play with the house phone so i always turn it off so he doesn't dial 999 and we have the police round :) Anyway, after they went at lunchtime i turned on the phone to find that the nurse had rung and left a message to ring her. Argggggggggg i had missed the call!!! So i rang her straight away. She said i could take his cannulas off because he could come off his oxygen, he had averaged 96% in air and it was as steady as a rock. YAY YAY YAY!!!!! I was sooo very happy, it had happened at last! Of course we aren't out of the woods yet, he is still being monitored daily and will have another trace on Tues night. When she came round yesterday to spot check him he was around 96%-97% so still very good. She said it was encouraging because babies who tend to need to go back on the O2 have started to drop there sats by this point so i was very happy. She is coming back at lunchtime today to do another spotcheck.
It was RSV clinic yesterday. Moira the research nurse came on Weds evening to weigh him which speeds things up when we get to ckinic as they can pre-prepare the vaccine. Worryingly Corey has lost weight, he is now 20lb 6oz and a month ago was 21lb 1oz. No-one seemed too bothered but it was something else to stress me out. So yesterday morning i got in touch with the dieticians to organise an appointment which i should have done ages ago but not having a problem with his weight i didn't think it was necessary. I have also increased his food.
So the RSV clinic appoinment was very quick. We saw the doctor very briefly and he didn't feel it necessary to examine him as he was doing so well. So we just had the two shots in the legs, lots of screaming and crying and then went home. Corey was a very grumpy boy in the afternoon and i just hope it was because of the shots and nothing else.
posted by Cath @ 7:54 AM

About Me
Name: Cath
Home: Sheffield, United Kingdom
About Me: A baby will make love stronger, days shorter, nights longer, bankroll smaller, home happier, clothes shabbier, the past forgotten, and the future worth living for.
See my complete profile
Previous Post
Archives
Powered by