Blog Links
What I'm Listening too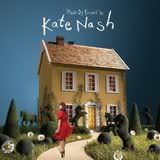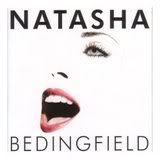 What I'm Reading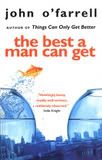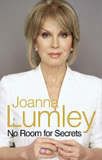 What I'm Watching
My Fantasy Football
Visit my mini league "Scrappad"
Terrible twos!!!!
Monday, November 14, 2005
Well i think maybe Corey has hit the terrible twos a day early.
Tomorrow my wee little man will be 2! But today he has been the child from hell!
It started in the early hours really when he woke us up crying. He normally sleeps through so this wasn't usual. Up at 7am and didn't want to eat breakfast. Moaned for most of the morning. Putting on my make-up i went into the kitchen for a minute to get my drink to come back in the living room and find Corey drawing on the sofa with my black eyeliner pencil! Luckily i have a throw on there so he didn't actually get the sofa but it's still a mess. Lunchtime and again he didn't want to eat. My friend Jill came early afternoon and Corey decided to run around resulting in himfalling, splitting his lip AGAIN and then proceeded to vomit his lunch
everywhere!
After Jill had gone i decided to do some ironing so i had a jug full of water on the side but out of reach, or so i thought. You can guess what's coming next can't you? Little hands reach further than you think and Corey proceeded to pull the water all over him and then carpet. He thought it was quite funny. Then we had his drink all over the floor and at dinner time we had my drink poured all over the floor.
He is now in bed and HOPEFULLY that's where he'll stay, nice and quiet, until at least 7am tomorrow!!

I have had a really good weekend. Saturday i went to the Hobbycrafts show at the Birmigham NEC. Spent far too much money(my friend Dawns fault) but i was more than happy with my purchases. SOme of them have gone to
Santa bit i am using the Black QK squeeze i bought along with the Stiletto and Olivia alphabets and some Christmas rubber stamps i got for making my Christmas cards.
Yesterday we spent a nice leisurely day. Went for a walk in the woods and took some nice pics of Corey. Had dinner, scrapped a bit, watched some TV and fell asleep quite early for me before being woken by the grumpy Mr Corey!
Today i managed to get a rocking horse for Corey for Christmas for £25 on Price Drop TV. I hope it's nice when it arrives!
posted by Cath @ 7:12 PM

About Me
Name: Cath
Home: Sheffield, United Kingdom
About Me: A baby will make love stronger, days shorter, nights longer, bankroll smaller, home happier, clothes shabbier, the past forgotten, and the future worth living for.
See my complete profile
Previous Post
Archives
Powered by