Blog Links
What I'm Listening too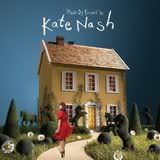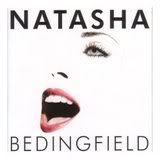 What I'm Reading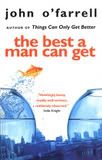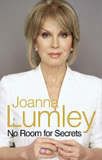 What I'm Watching
My Fantasy Football
Visit my mini league "Scrappad"
Physio
Wednesday, December 20, 2006
Monday Corey had his first Physio appointment. He had Physio up until he was about a yr old but they felt he didn't need it after that. Anyway he is very clumsy and when he had his

assessment

recently they felt his ankles were a little weak so we were referred to PT once again. So we went to see Mary at the

Ryegate

centre who assessed him and came to two conclusions. Firstly he is

hypermobile

which basically means that his legs are more flexible than they should be. Secondly his feet are very flat. They are called

Valgus

which means his feet are so flat that when he put his foot to the floor his foot collapses inwards and so balancing is very difficult, this would account why Corey can fall over when he is motionless. Stairs and suchlike are very difficult for him. The first thing to be done is to have some inserts for his shoes. We go back on the 2

nd

January to have these fitted. The he'll be reviewed a month later and will have

some

Physiotherapy sessions if it's felt he needs them. To be honest

I've

known for a while something was wrong and so this has put my mind at ease and at least something is now being done about it.

Nothing much else

happening

really, just trying to get ready for Christmas. Just have the fruit and veg to get now but can't really get that til the end of the week. I hate shopping for this, everything is sold out and the crowds are awful! Anyway, another week and it will all be over!
yesterday

Dave's

new bike came. Now my intention was to store it in the outhouse as Dave doesn't go in there. But when it arrived i realised this wasn't going to happen as the box was about 6ft by 4ft and

wouldn't

fit in. So i had to think on my feet. I tidied my craft room, dragged the box

upstairs

(not easy as it weighs about 15kg!) and it is now safely in my room with instructions to Dave not to go in there!

Today

i've

been into town to get a few bits of food and a couple of presents. I also got 6 bottles of Bucks Fizz for the girls at nursery as i didn't

know

what to get them. They seemed to go down

ok

anyway :)
Hope you're all ready for Christmas?!?!?
posted by Cath @ 4:07 PM

About Me
Name: Cath
Home: Sheffield, United Kingdom
About Me: A baby will make love stronger, days shorter, nights longer, bankroll smaller, home happier, clothes shabbier, the past forgotten, and the future worth living for.
See my complete profile
Previous Post
Archives
Powered by