Blog Links
What I'm Listening too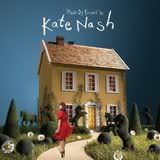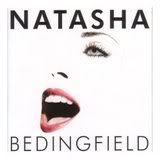 What I'm Reading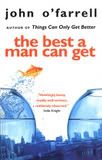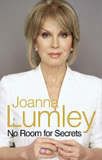 What I'm Watching
My Fantasy Football
Visit my mini league "Scrappad"
Update
Thursday, January 04, 2007


Well i thought i better get writing or

i'll

never

post again

lol

!
I honestly can't remember what we've been up to this past week so this may be a bit of a vague post!
Firstly a very HAPPY NEW YEAR to all my readers. Let's hope 2007 is healthy and happy for us all!
Nothing exciting happened last week if i remember rightly. DH did lots of cycling with Corey on the back as he is getting into training for his big charity event. If anyone would like to sponsor him then you can do so here. All monies will go to the Neonatal/Special Care units at

Jessops

Hospital in Sheffield where Corey was born. I am so proud of him for going out and doing this. He is so determined. The only downside to it for him(and us) is being away from home for 4 days.
Anyway on New Years Eve we didn't do anything. Apart from being strapped for cash we had Corey to look after and so spent a quiet evening in which is what we usually do anyway and we like it that way. At 12

o'clock

as the fireworks started Corey woke up and ended up in bed with us for around 40 minutes until they had died down. It was really lovely actually as we don't allow him in bed with us usually as he'd get too used to it and so we snuggled down and watched some TV. Then we put him back to bed and he was very good and it wasn't long before he was asleep again.
New Years day we decided to go out to

Castleton

for a mooch around. It was really quiet even though the shops and such were open. We didn't stay long, mainly because of the fact that it was so very cold! We didn't do much for the rest of the day.
Tuesday Dave was back at work and Corey and I had to go to the local

Children's

centre for the inserts for his shoes. It's not near us so we have to get a couple of buses with me not driving so i was most annoyed when we got there to be told by the

Orthotist

that he didn't feel Corey needed them. He said

alot

of children are flat footed and it usually corrects itself by the age of 5. As his ankles are fairly straight he would prefer to leave it and just to make sure that Corey wears a strong boot to support his ankle. I have a few problems with this which i am kicking myself for not bringing them up there and then but i was a bit gobsmacked at the time. Firstly what if the problem doesn't correct itself and we spend the next 2 yrs doing the usual falling over and not going up and down stairs properly when it could have been helped? Also you can get strong boots on the

NHS

(

piedro

boots) so why, if he needs boots, were these not offered to us. And lastly, if the
Physio felt he needed them and he would benefit from them would someone from the same department disagree,

shouldn't

they be working together? Apparently he had not paperwork for Corey from the Physio, just his name so he knew none of the findings from her. Just makes be angry that there is so little lack of communication. Anyways, i am waiting to hear from the Physio as i would like to air my views!
Yesterday was nursery day and a bit of a milestone as Corey started in the Parrot class which is for the 3-5 yr children. He had been so excited and kept saying he was going upstairs(which is where the parrot room is). When i picked him up they said he had had a great time. He had been drinking from his big boys open cup and had even been sitting on the toilet even though he didn't go(toilet training is very slow!). He had eaten well at lunchtime and done a lovely picture for me complete with lots of glue! From this week he starts to go more often and so we are back at nursery tomorrow which he is thrilled about! I am off to town tomorrow to run some errands and i may just pop into the coffee shop to chill out with a Latte,

ahhh

bliss!
Happy 2007!
posted by Cath @ 2:34 PM

About Me
Name: Cath
Home: Sheffield, United Kingdom
About Me: A baby will make love stronger, days shorter, nights longer, bankroll smaller, home happier, clothes shabbier, the past forgotten, and the future worth living for.
See my complete profile
Previous Post
Archives
Powered by