Blog Links
What I'm Listening too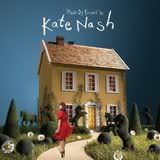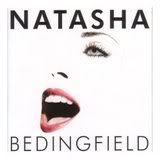 What I'm Reading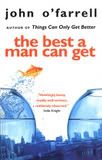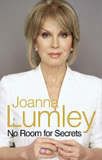 What I'm Watching
My Fantasy Football
Visit my mini league "Scrappad"
New Shoes
Saturday, February 17, 2007
Have a few things to update on so if you do want to read then please bear with me!


Thursday was a busy day. We had to go to the Physiotherapists office yet again to see the

Orthotist

about Corey's feet. So he looked at Corey walking without his shoes and socks on and looked at the notes the Physio had made and said that he would be getting inserts. These are hopefully going to help his balance. We have to see how he is in a few weeks time as if they're going to work we should see a difference quite soon. If after a couple of months we haven't seen a difference then we should stop using them as there's just no point. So keep your fingers crossed for us that they do make a difference. Hopefully it's going to help him with things like stairs and climbing etc as these are the things he struggles with.
After we'd been there we headed into town to buy him some new shoes. The inserts, although not huge make his shoes smaller and we couldn't get his feet in so i had to buy some more and will need to get him a few more pairs. The staff in

Clarks

were wonderfully helpful and we now have a pair of shoes that light up and Corey loves them. Then we headed to Corey's
favourite lace, the train station, to meet Daddy. In the evening i managed to get some scrapping done. I was very kindly asked by Kelly over at

Mojo

Blog if i would be the guest

scrap lifter

this week which i was honoured to do. We had to

scrap lift

a layout by the talented Dougie from over at

UKScrappers

. I did a layout of Oscar. He's the brown and white spot

Dalmatian

that i bought 13 yrs ago and he lives with my Dad.
Yesterday i worked in the morning and then called at the

ASDA

before picking Corey up from nursery so i didn't get a minute to myself until well after 1pm. Then i took a break and actually sat down for an hour whilst Corey napped. Didn't get

up to

anything last night as i was too tired and think i was asleep before 10pm
Today has been exceptionally quiet. Dave and Corey went cycling and set off at 8am and i didn't see them again until nearly 5

o'clock

. So it gave me time to watch TV, get on with the wedding invites

I'm

making and generally just relax.
This morning my silver bead for my Troll bracelet arrived. It's a Love links bead and it's really lovely. Can't wait to order more. I now have 2 glass beads and 2 silver. It's fast becoming an addiction, and an expensive one at that. My very good friend Dawn has bought me the bracelet for them to go on which arrived in the week but

unfortunately

the wrong ones have been sent so i had to send them back for the right size. I'm hoping they'll be here on Monday.
Well am off to bed now. Take care

bloggers

!

posted by Cath @ 3:36 PM

About Me
Name: Cath
Home: Sheffield, United Kingdom
About Me: A baby will make love stronger, days shorter, nights longer, bankroll smaller, home happier, clothes shabbier, the past forgotten, and the future worth living for.
See my complete profile
Previous Post
Archives
Powered by