Blog Links
What I'm Listening too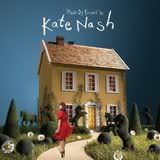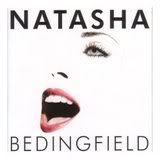 What I'm Reading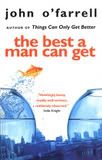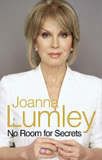 What I'm Watching
My Fantasy Football
Visit my mini league "Scrappad"
Results are in
Wednesday, October 11, 2006
And they are all negative. So i am clear for Rheumatoid Arthritis and also Coeliac disease which is a relief. Not so sure on the osteo arthritis front.
The worrying thing with my results was that my platelet count is very high. Normal counts should be between 150,000 to 400,000 and mine were 692,000. She said it probably isn't anything and to get tested again sometime in the future but after googling(which was a bad idea) i am now freaking out and have booked my blood test for 2 wks time which means another month from now until i know if the count was accurate.
Anyway onto other news, bad news i'm afraid. My nephew who had appendicitis is quite poorly. He is constantly sick and his bowels are not working properly. He has so much bile in his stomach they have had to put a nasogastric tube in to try and draw some out(sorry if you were eating or have a weak stomach!). If he isn't better in a few days they have mentioned the possibility of more surgery but we are praying it doesn't come to that. All i seem to write is doom and gloom these days.
Last night we all went out for a meal and went went bowling. Corey's first experience of having a a go and he enjoyed it for about 5 minutes but then all he was interested in were the bowls coming back from the machine so of course we had tears when he got his finger rolled on. He was fine though and we had a good laugh. Dave won as per usual but not by as many as usual! Then we went to pizza hut where Corey had a mini tantrum. Up until now he hasn't really been like a conventional 2 yr old as he has never had tantrums but now times are a changing me thinks. First thing he saw was the ice cream machine, you know the one where you help yourself. So of course he wouldn't eat his pizza cause all he wanted was Ice cream. So in the end he didn't at dinner and we wouldn't let him have ice cream so he kicked off and started screaming and crying. Once outside the restaurant though it was soon all forgotten until we came to leave the toy store where we had tears again. Oh the joys of parenting!
In other news i have finished my DT projects and here are some pictures of the mini book i made for Little Cottage Crafts. The kit is using the gorgeous 3 Bugs Spicy, it really is yummy!


posted by Cath @ 5:22 PM

About Me
Name: Cath
Home: Sheffield, United Kingdom
About Me: A baby will make love stronger, days shorter, nights longer, bankroll smaller, home happier, clothes shabbier, the past forgotten, and the future worth living for.
See my complete profile
Previous Post
Archives
Powered by