Blog Links
What I'm Listening too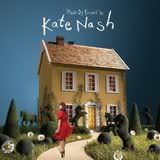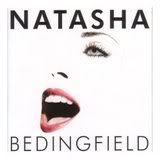 What I'm Reading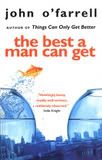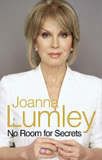 What I'm Watching
My Fantasy Football
Visit my mini league "Scrappad"
That was the week that was!
Tuesday, May 22, 2007
And it was all a bit of a blur to be honest!
I'll start with yesterday and my test results. The doctor had already sort of given me an inkling of what may be wrong with me and he wasn't wrong. I have something called ET or Essential Thrombocythaemia. This means that my bone marrow is abnormal and making too many platelets. Because of that i'm at risk of blood clots and therefore things that go with it like strokes and stuff so i need to be monitored carefully. From now on i have to take aspirin everyday but don't need anything else for the time being. Chances are in the future i will need a form of tablet that kills off the excess platelets(basically a form of chemotherapy). At the moment i'm feeling ok about it. I feel a bit pissed off that it's happened to me if i'm honest. It's a disease typically present in over 50's normally so not sure why it's picked on me! Anyway, i'm not going to let it get me down so i now need to do some research and find out what i need to do with myself :)
Friday was a pretty bad day too. Corey started with stomach pains and he was in so much pain it was just plain awful to watch. In th end i ended up calling an ambulance cause i didn't know what else to do. He screamed all the way there and while we were waiting to be seen before he fell asleep in my arms. He slept for about 1/2 hr and then woke up in pain again. Thankfully after a while they seemed to disappear altogether and we never found out what they were! I just hope he never gets them again.
The weekend was a bit of a let down. Sunday we headed off to Derby cause Dave was playing in a football match for his company. What he didn't realise was that it was indoors. So we(me, Dave and Corey) were stuck inside a very hot soccerdome all day Sunday whilst the sun was shining outside. I did escape with Corey for an hour though and we went to Frankie and Benny's for dinner!
Housework and company today and tomorrow is a busy day with work in the morning, Corey's hospital appointment in the afternoon and a doctors appt for me straight after.
Thanks for reading if you got this far, sometimes i waffle a bit.
posted by Cath @ 4:47 PM

About Me
Name: Cath
Home: Sheffield, United Kingdom
About Me: A baby will make love stronger, days shorter, nights longer, bankroll smaller, home happier, clothes shabbier, the past forgotten, and the future worth living for.
See my complete profile
Previous Post
Archives
Powered by