Blog Links
What I'm Listening too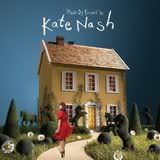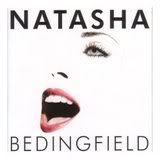 What I'm Reading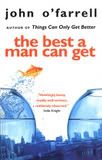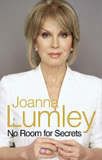 What I'm Watching
My Fantasy Football
Visit my mini league "Scrappad"
Long time no post
Wednesday, June 06, 2007
I seem to have been so busy with stuff what with Corey and appointments plus the new blog that i have had neither the time nor inclination to post. If you're one of the few who reads then i apologise :)
So what's been happening in my world then? Well not much really.
Last week i went to visit my cyber friend Kathie which was lovely. Her Darling girlie was also born prematurely like Corey and so we've had a bit of a bond since we found each other via UKScrappers. Anyway, to cut a long story short we got the train to Wigan (big adventure for Corey) and had a lovely day with her and her daughter. Corey was wary at first but he was soon playing and having fun as they went bug hunting in the garden. Anyway it was a nice day if not a bit tiring (2 buses, 2 taxis and 4 trains lol!) Here's a nice piccy of them together.


Friday AM was spent at work and then the weekend was a complete wash out with me being ill the entire weekend and DH being a star and letting me watch TV and spend time in bed. Well that's what hubby's are for at the weekend isn't it anyway? Letting us rest lol?!!!!!
I'm still trying to get my layout done for the Pencillines DT but am not feeling inspired at the moment. In terms of scrapping though i MUST stop spending money. I haven't had a kit in probably a yr and i currently have 3 winging there way to me. I ordered one from Mosh Posh and Mod Scraps and have also subbed to The Scrap Room. So i am all giddy and excited about receiving them and they will hopefully inspire me to play a bit more!
The new Blog

It's a Creative World

is doing really well and i am so chuffed with the response. Don't forget to keep visiting cause we have lots of prizes, suprises and guests in the upcoming weeks!!
Today has been very different for me.
You may remember a while ago we set up the

Bliss Support Group

. Well today i went to visit the neonatal unit to offer support to the parents. It was very nerve wracking just wandering round and trying to get people to talk to you but i think it was worthwhile and i'll be going back in a few weeks i think.
Think that's it for now. Just want to let out a very big

ARGHHHHHHHHHHHHHHHHHHH

cause i'm in need of it right now!
Thankyou for reading this far!!
posted by Cath @ 7:40 PM

About Me
Name: Cath
Home: Sheffield, United Kingdom
About Me: A baby will make love stronger, days shorter, nights longer, bankroll smaller, home happier, clothes shabbier, the past forgotten, and the future worth living for.
See my complete profile
Previous Post
Archives
Powered by