Blog Links
What I'm Listening too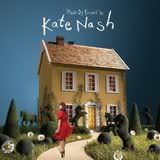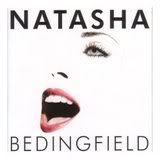 What I'm Reading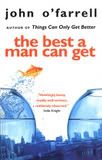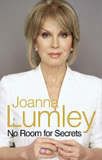 What I'm Watching
My Fantasy Football
Visit my mini league "Scrappad"
Night Out
Wednesday, September 29, 2004
Dad came up to see us today. Brought me my usual pork sandwich lol. Corey seemed a bit bunged up today, put some Karvol on his top. He was quite a good boy today though. He had a bit of porridge and i even manage to get about 20mls of milk into him orally. Went to the bank to pay a cheque in and some new clothes i ordered Corey came. Dave & I went to the pictures in the evening and Laura babysat. Not that she had to do anything because once he's asleep he doesn't wake til the morning. We went to see Anchorman. It was sooooo funny but Dave wasn't too keen. He said it was a bit to stupid for his liking.
posted by Cath @ 10:45 PM

Keep Fit
Tuesday, September 28, 2004
Well we decided to get up and go today. I took Corey for a LONG walk, well long for me considering that i only usually take him to the park! We went to Meadowhall Retail Park which is about a 2 1/2 mile walk from me and we walked there and back! Was very naughty and had a Mcdonalds for lunch, i'm supposed to be dieting but i guess i watched it all off anyway LOL. Bought Corey a couple of new toys from Toys'R'us, like he doesn't have enough already! When i got back i made a collage of the photographs from our holiday and hung it in the kitchen, it looks super cool. Watched a bit of telly and read for a bit. Still having trouble sleeping hence writing this now. Dad's coming tomorrow and we're off out tomorrow night to the flicks. Think we're going to see Anchorman but i'll let ya know!

.
posted by Cath @ 11:17 PM

Sleepy baby!
Monday, September 27, 2004
Corey didn't get up til 830am this morning! Think that's the lastest he's ever slept in. It gave me chance to get some housework done. Had loads to do today and a mountain of ironing that was as tall as Everest! Managed to get most of it done though. Corey's cold is still quite bad, he's very snotty still and his cough is worse, he's even coughing in his sleep.
Watched a film called 'The Butterfly Effect' today. It was very good, i'd definately recommend you to watch it.
Dave was back at work today. He was exhausted when he got home. He bathed Corey and put him to bed and then we watched some TV today. Don't you just love Silent witness? I really miss that woman that used to be in it though. Couldn't sleep tonight and didn't go to bed til after 1230am and had a very restless night.
posted by Cath @ 11:38 PM

Trip to the hospital!
Sunday, September 26, 2004
Corey got up at 7.15am this morning. I was hoping with the late night he might stay in bed a bit longer but no. Dave had a lie in because he's back to work tomorrow :o(
ANyway he seemed to be a bit better. His nose didn't seem as runny and he was happy enough. As the morning went on he got a bit more coughy so i rang the doctor again who told us to take him down to the hospital to get checked out. Had to wait about 1/2 hr to get seen but she listened to his chest and said it was clear so that was a relief. Got back and had Sunday lunch. Gave Corey a bath and put him in bed for 7pm. He still didn't go to sleep til 8pm, maybe i should keep him up a bit later these days? I'm still reading the book, it get's more interesting as you go along. I just got to part 2, page 270!

posted by Cath @ 8:12 PM

Saturday, September 25, 2004
Well, it's been a pretty uneventful day today. With Corey being ill i kept him indoors.

He woke up at 7am and has been so snotty it's unbelievable. Without wanting to make you feel ill it's amazing how big babies can blow bubbles out of their nose! Called the doctor as i was a bit concerned and they were so helpful. He said it sounded like an Upper Respiratory infection and to just keep an eye on his resps etc..
Have tried to read some more of the book i'm reading today. 'The Time Travellers wife' by Helen Niffenegger. It's a brilliant read. I'm upto about page 211 now. I belong to a Preemie Forum and we're reading it as part of a book club where we'll discuss it afterwards. Cool eh?
Dave went out to some garden railway thingy with Simon and i stayed and played with Mr Corey. He's been quite chirpy to say he's ill although he has slept alot. Put him to bed about 7pm, no bath tonight. He didn't go to sleep while well after 9pm and i'm just off to give him a bolus feed so i'll catch ya'll tomorrow. Ciao


posted by Cath @ 9:22 PM

Grrrrrrr, equipment!!
Friday, September 24, 2004
Corey's had a bit of Diarrheoa so i'm not giving him any solids today. Sue collected the trace equipment. I don't think he did very well. He was around 93/94 all night so only got to try him in 0.2 for 40 minutes.
Sue rang later to say the data recorder didn't record anything. GRRRRRRR. She say's it must not have been plugged in but i did!! Anyway, we're staying in 0.3 for now :- (
Dave went to pick his kids up. He has 2 children from a previous marriage, Simon who's 15 and Laura who's 16. Cause it was his birthday yesterday they bought us a takeaway. Indian for them and a chinese for me. We played NFL monopoly which i bought Dave for his birthday. I won!!! Dave took Laura home and then him and Simmon watched a film called The Butterfly Effect. They said it was very good.

Oh my! Corey was sick tonight, in his cot everywhere. I am worried. I think he's starting to get a cold cause he is sneezing green snot(sorry for too much info).

posted by Cath @ 11:58 PM

Trace night
Thursday, September 23, 2004
Well this is my first entry in my Blog!

Dave, Corey and I went to Ikea today. Didn't buy very much although i was looking for a bathroom cabinet. Corey seemt to enjoy it. Dave walked round with him in his carryall and he was looking round taking everything in. Then we went to Bella Italia for lunch. I had Lasagne and dave had roasted vegetable pasta. It was yummy.

Corey had his trace tonight too. Don't think it was very good. He was only saturating at 93/94 so only got to try him in 0.2 for about 40 mins.


posted by Cath @ 11:55 PM

About Me
Name: Cath
Home: Sheffield, United Kingdom
About Me: A baby will make love stronger, days shorter, nights longer, bankroll smaller, home happier, clothes shabbier, the past forgotten, and the future worth living for.
See my complete profile
Previous Post
Archives
Powered by