Blog Links
What I'm Listening too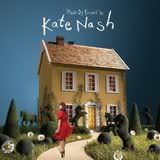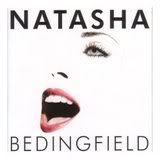 What I'm Reading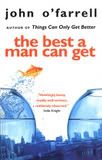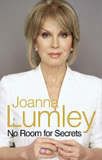 What I'm Watching
My Fantasy Football
Visit my mini league "Scrappad"
Busy doing nothing
Tuesday, January 31, 2006
Do you ever have those days when you seem to necer stop but yet at the end of the day you look back and think 'What have i actually done today?'. Well today has been like that. Apart from some tidying up and a trip to the local shops and PO i haven't really done a great deal.
We popped into the nursery at the end of our road to get an up to date price list and ask about places. I've been contemplating taking Corey to playgroup so he can socialise with some other kids but think nursery may be better for him and for me as it'll give me some space. Don't get me wrong, i love him to bits, but 5 hrs a week off would be great. Anyway they have space and i'm going to call tomorrow to arrange a meeting so i can discuss his feeding issues and make sure they are ok to deal with that. I am so excited/nervous at the prospect of him going!
Tonight i FINALLY finished Lauras album for her birthday. Good thing really as her birthday is Thursday and as she is going out then she is coming to open her presents tomorrow. They are more or less all wrapped, i so hope she likes them all, especially the album. 16 layouts later i am really pleased with it and i'm sure she'll love it although i expect she won't truly appreciate the amount of time and effort that's gone into it!
I entered a competition recently to be a member of a design team. The competition ended today and now i have to wait with baited breath to see if i have won. The winners will be announced at the weekend. To be honest i don't think i stand a chance as there have been so many fabulous entries and i only consider myself to be an average scrapper. There are some very talented scrappers in the UK and i am pleased to say that some of them are my friends(you know who you are!). Anyway, here are the 2 LO's i did for the competition.


posted by Cath @ 10:46 PM

Kits
Sunday, January 29, 2006
Ok so i am fastly becoming addicted to kits.
I used to subscribe to Scrapgoods but it just became to expensive for me even though they were fabulous! I've tried a couple recently which haven't really lived up to expectations but have now discovered a couple that a fabulous.
Firstly, my fave, 3scrappyboys. The kits are both inexpensive and completely gorgeous, plus you can add things to the kit if you like. I can guarantee i get an email everyday showing me new goodies(not very good on the wallet) and they also have a fab forum. The 2nd is one i have only just subscribed too so am still making my mind up about and that is Homegrown Scrapbooks. I received the kit yesterday(as well as my 3scrappyboys YAY!) and am not sure about it. The papers are ok and i got some MM foam stamps(the new love ones) but i'm not sure if it's worth the money. I guess i'll have to work it out. The next kits look gorgeous, We R Memory Keepers Lifes a circus and 3 Bugs in a Rug. So we'll see what they're like. I see kit number 3 on the horizon though, someone stop me!

We haven't done much today apart from go for a nice walk in the woods. Here are some pictures.


posted by Cath @ 7:07 PM

Really good day!
Saturday, January 28, 2006
Today has been great.
Had the best nights sleep i've had in months and also go a lie in as DH got up with Corey this morning. So got up and leisurely got ready and headed off to town. I needed to get Laura some more presents as it's her birthday next week. We've spent a small fortune on her but it is her 18th birthday so it's a one off.
Managed to get a jumper i've wanted for a while in NEXT and then popped into Oasis as they had a sale on. Didn't expect to find anything but found a fabulous pair of cord reduced from £40 to £10 so was really pleased. Also treat myself to some yummy hand cream from Lush!
Have had a leisurely afternoon doing nothing really. Tinkering on the internet, listening to music and generally chilling out. Not done anything this evening except watch TV as i can't really get motivated to scrap even though i have a CJ and 2 LOs at least to do. Will have to crack on with them tomorrow depeding on what we do. I wanted to go to Chester Zoo but DH is on call so we can't go too far. Hopefully we'll go next weekend so i can get some closeup shots of the animals with my super zoom!
Corey has actually been a good boy today too. He got up at a reasonable time(7am) and when i gave him his dinner this afternoon he actually ate some of it!! And he had some sponge cake and some dessert. He's really funny at the moment cause he's started making car noises when he plays with anything with wheels. He sounds so cute! Next week should be his 2nd birthday but as you know he came early. He has his 2yr developmental assessment so i'm getting stressed about that now as well as his eye test. I'm just hoping that he doesn't need glasses cause i just know there's no way he will keep them on!
posted by Cath @ 10:52 PM

Pictures!
Friday, January 27, 2006
Here's a couple of pictures of my cheeky chappy before he went to bed this evening.


posted by Cath @ 10:39 PM

Early Start
Corey decided 5:45am was a good time to wake up this morning! Guess it's gonna be a looooooong day!
posted by Cath @ 7:56 AM

Craft Room!
Another absolutely GORGEEOUS room here for you to drool over!



Fabby Room
posted by Cath @ 7:54 AM

Grays Anatomy & Scrapbooking
Thursday, January 26, 2006
You know the bit where she says to Mcdreamy - 'Love me,Pick me,Choose me'
Well, they made some paper about it!!

Paper
posted by Cath @ 7:21 PM

Cancelled!
Well my trip to see Kelly Clarkson is officially off :(
I bought my sister tickets to see her for her birthday next week and we were going together. The concert is March 9th. My sister is currently waiting for an operation. She is really overweight and has been since a teenager. Hundreds of diets have taken her nowwhere. So she is having a gstric band fitted. She got a letter this morning to say the operation is on March 8th so as she has to stay in hospital 24 hrs and then recuperate she won't be able to go. I could go and take hubby but it's £50 spent and then i still have to buy sis a present. So i guess i'll have to sell the tickets and buy her something else :( She's very disappointed but is excited about getting the op done. She has to live off milk and yoghurt for 10 days before the operation. This is to shrink the liver apparently. Also after the op which is done by keyhole surgery she has to have a liquid diet for 3 months. I just hope she can pull this off.
So i have to sell the tickets if i can and get another present.
Yesterday i was ill, again. Had a bad headache which got worse through the day. To be honest it's only just gone. I am getting them regularly so i am going to get my eyes tested to make sure they are ok before i make an appointment at the doctors.
Corey has been ok today so i think we've escaped any sickness although his eating still leaves a lot to be desired!
posted by Cath @ 6:43 PM

Poorly boy?
Wednesday, January 25, 2006
I think i might have a poorly boy on my hands.

He slept til 8am(very rarely does that these days)
Been very lethargic this morning
Slight runny nose and sneezing
Subtle cough
Currently been in bed for 1 hr 35 mins(naptimes are usually 40 mins)

Please let it be a 24 hr thing!!
posted by Cath @ 1:12 PM

Sick, Sick, Sick!
Tuesday, January 24, 2006
Corey picks the most inconvenient moments to throw up! Tonight it was in the supermarket. He had fallen over and was crying and when he gets really upset it makes him sick. Well it was a scene from the Exorcist and it was mighty embarrassing!
posted by Cath @ 8:51 PM

Result!
Well, after a bit of rangling with the company who sent me the vouchers in the first place they have been very apologetic and are sending me a cheque for £35! YAY! That's what i call a result.
So today has been pretty good in respect of good news. We found out that the Disability and Carers allowance we get for Corey looks like it's staying the same so thats a relief, my tickets for the Kelly Clarkson concert came this morning 10 days after ordering them and selecting Special Delivery(thought they were lost in the post). I've bought one for me and one for my sis for her birthday. A gorgeous order from A million little things arrived as well as some stuff from Scrapcanvas and some gorgeous Rubber stamps(thankyou Anam!), also a T-shirt i ordered from NEXT. So my picture of the day is of my goodies!
On a crappy note Corey's eating is pretty dire at the moment. Fingers crossed it changes soon or i shall be bald from all the stress! I wanted to share this with you. It's one of Corey's first vests. He didn't get to wear clothes intil he was over 2 months old because he was on a ventilator. I just can't believe how little it is. It says it's for a tiny baby and i remember, it absolutely buried him lol!


posted by Cath @ 2:39 PM

Expensive meals!
Sunday, January 22, 2006
So today hasn't been a great day for me. I didn't sleep well at all last night AGAIN. I've had a really crappy sleep pattern for about 3 wks now and i need to get a decent 8 hrs in or i think i'm gonna crumple! Seriously it gets to midnight and i'm wondering why i'm still up as i'm nearly slumped across my keyboard or trying to keep my eyes open whilst scrapbooking. If i try to go to bed earlier though my mind is just far to active to sleep and i just lie there awake listening to DH snoring *sigh*. Someone pass me the sleeping pills! Anyway, saving grace was that DH said he would get up with Corey so i got to sleep for an extra couple of hours this morning.
Then we went to the local shopping centre to get a few bits for Laura's birthday and we were gonna have lunch out. We had really bad service recently at a restuarant in Leeds and got £30 of vouchers to use. As the local restuarant is in that chain we thought we would use em up. So we had lunch which was pretty pants to be honest. Garlic mushrooms and salad for me to start which tasted far to garlicy and very earthy, DH had soup which he said was way too strong too. Waited about 20 mins for the mains which again was only mediocre. Lasagne for me, Goats cheese salad for DH and a Pizza for Corey of which he ate about 4 bites! Then we come to pay and they say they don't take these vouchers! It clearly states on them that they do and they say they have been printed in error! So we have to pay £35 when we expected a free lunch. I have sent yet another email to them to let them know i now want my money back and not vouchers. We'll see what happens.
Then i lose DH in the shopping centre because, well because he's a man and misunderstands me when i said 'I will wait HERE for you', then Corey refuses yet again to eat his dinner! So as you can see, i've had better days!
Have spent most of tonight trying to revamp Corey's website. It's such a tedious task but i'm ok with it. Just need to do the updates now, i am way behind!
posted by Cath @ 10:12 PM

Who's for a Tim Holtz bag then??
And maybe a box book too???


posted by Cath @ 7:29 PM

Scrap happy and Stampin Up!
Saturday, January 21, 2006

So i got to do a bit of scrapping this morning and finished another LO for Laura's album. Didn't take me long and is fairly simple but effective i think. Dave has been to the football this afternoon so i looked after Corey and managed to get through the ironing i had to do. Not sure what we're doing tomorrow but i think we're going out for lunch so that'll be nice.
Just in case anyone is interested i have a friend who sells Stampin Up! goods and i'm about to place and order so if anyone wants any of there gorgeous goodies then send me an email - yorkshirecath2004@yahoo.co.ukl
posted by Cath @ 10:16 PM

Busy BUSY day!
Friday, January 20, 2006
Well i haven't stopped since i got up! I decided spring cleaning was in order and have been frantically cleaning the kitchen from top to bottom. You know all the jobs that never usually get done(well not by me anyway) like cleaning cupboard doors and cleaning out the extractor fan etc.... Still haven't finished and have been at it all morning. It's pretty gross how filthy things get isn't it. Have also done a load of washing which i have actually hung outside for the first time in months. It's fairly cold but really windy and the sun is out so i'm hoping it might dry. I get tired of trying to dry stuff indoors as i don't have a tumble dryer and so i just have to use a clothes horse and radiators. Next job is to clean the rug in the kitchen as it looks a bit grubby. Ok alot grubby!
Corey really enjoyed being in the garden. We haven't been out there much recently because of the cold weather and so will make an effort to take him out there every day from now on if the weather is ok. He loves to feel the wind in his hair and has been giggling his head off.
Am also trying to clear some stuff out and have been listing a few bits on Ebay and other forums. Am selling some of my rubber stamps as well as an exercise bike that DH has had for months after pestering me to get one and which has been stuck in the corner of the kitchen gathering dust. Plus a travel cot of Coreys which i know we won't use anymore as he's ready now for a bed i think.


posted by Cath @ 12:21 PM

Non Eating Mode
Corey has decided he didn't really feel like eating today. *sigh*. I hate days like this. Also he's just been in a really weird mood. His cousin came to visit who he has only seen once before and so obviously didn't recognise him. Now normally he is a 'little' shy but soon warms to people after a couple of minutes. Today he hid behind the chair and refused to come out. When he did come out he clung to me like a limpet for ages and was very reluctant to move around the room. It took him about 2 hrs before he'd go anywhere near him. Very strange child on my hands today!
posted by Cath @ 10:17 PM

Punch N Bind
Looks interesting!


posted by Cath @ 10:15 PM

CHA Winter preview

Some seriously good stuff shown here. I'm drooling!



Preview
posted by Cath @ 5:33 PM

A pic of me *gulp*
Wednesday, January 18, 2006
Now i am normally behind the camera. I hate having my picture taken and as you will see from my layouts i rarely feature on them. I need to change this. I think i need to feature moe in them. SO i am currently doing a LO with a picture i took of me today. Also managed to finish a LO for Laura's album last night. Not the sort of colours i would normally go for but they matched the picture well.

Haven't done very much today other than housework and look after the Coreymeister. Have visitors coming tomorrow and then visiting a friend on Friday so a busy couple of days.


posted by Cath @ 9:47 PM

PMS, IBS and LOs
Tuesday, January 17, 2006
Well i have been a real cow the last couple of days. I tend to suffer with PMS but the last few months i have been in high spirits. That changed on Sunday. Had a great day out and then in the
evening i just snapped and this bubbled into Monday too. DH could do absolutely nothing right and i was completely awful to him. To top things off my IBS played up last night which i'm almost certain is linked to the stress of the last few days. Anyway i took some of my Mebeverine and some Diocalm and luckily they seemt to do the trick and i actually slept well. I've been out shopping this morning and bought DH a DVD as way of an apology.
Managed to do another quick LO for Laura's albym yesterday. It's not one i'll win any awards for but i'm trying to do them quickly now as i only have a couple of weeks to finish it!

You also may remember a while ago that we found out a guy who was a neighbour of ours was a paedophile and was in prison? Well they ran the story in the paper at the weekend. Turns out that he took his computer to be fixed and they found over 7000 child pornography photos on his hard drive. If that was not bad enough they found DVDs in his house of the young girls who live across the street getting undressed and stuff, he's been secretly filming them. He only got 9 months and will probably be out for the summer. It makes my blood boil!
posted by Cath @ 2:32 PM

Few more CHA previews
Monday, January 16, 2006

Looks like theres gonna be some cool stuff!!
posted by Cath @ 7:45 PM

Tagged
Sunday, January 15, 2006
I've been tagged by the lovely Clare :)



Four jobs you have had in your life:



Dental Nurse, Sales Assistant, Team Leader, On-Train Customer Host



Four movies you would watch over and over:



You've got Mail, Baby Boom, Sleepless in Seattle, Any Carry On film



Four places you have lived:



Sheffield & Rotherham. Nowhere else lol



Four TV shows you love to watch:



Eastenders, Lost, Desperate Housewives, Holby City



Four places you have been on vacation:



Tenerife, Mexico, USA, Lanzarote



Four websites I visit daily:



Lots of Blogs
Scrappad
UKScrappers
Prem Baby Forum



Four of my favourite foods:



Lasagne
Fish
Macaroni Cheese
Mcdonalds



Four places I would rather be right now:



In bed asleep
On a beach in Tenerife
In the USA
In a scrap shop buying stash!

Four bloggers I am tagging:

Steph
Tiffiny
Sandy
Kari


posted by Cath @ 8:09 PM

Dream Craft Room
Just have a looky! *SIGH*
posted by Cath @ 5:10 PM

Firstly - THANKYOU!
So many of you have left kind comments on my 'Feeling Low' post. To be honest, although i don't feel as low now, the problem is still niggling away at me and won't ever be resolved so i just have to forget about it. Hopefully in a few weeks it'll just be water under the bridge.
Anyway, have been for a lovely walk today to a place called Monsal Head in the Peak Distict. Gorgeous place, very cold and muddy but managed to take some great pics with my camera. I spent some of last night trying to fathom out ISOs and Apertures without much success but did manage to manipulate the camera to take some great shots of running water.
Here are a couple from today


posted by Cath @ 1:56 PM

More templates
Saturday, January 14, 2006
Some great ones here -

Templates
posted by Cath @ 11:09 PM

Bumped again!
So Corey has once again banged his forehead. What am i to do with this child??!!
He went to bed at 7pm as usual and was stood at the top of the stairs. He turned around and walked slap bang into the door frame. He is so clumsy. So i guess we'll have another bruise tomorrow. People will think i've been bashing him!

Today has been a good day. Have been to the Scrapaholics crop and had a great time with some great ladies. We always have a great laugh and i actually managed to finish a LO today. I scraplifted Joannes(who runs the crop) LO she did with the kits but just used different colours. I still think maybe it's missing something bottom right but i love the paper so am leaving as is. I also finished a LO for Lauras album the other day.

posted by Cath @ 10:55 PM

My son is a thief!
Friday, January 13, 2006
Yep, you heard it right!
This past month has seen Corey walking out of various stores with merchandise without us knowing. Thankfully we have been near the shops when i found the offending article so i could take it back.
Last month he walked out of Blacks with a £130 pair of sunglasses and today it was an Easter Egg from Marks and Spencers. Kids!
posted by Cath @ 7:42 PM

Feeling low
Yep, im feeling a bit down again at the moment. It's not one particular thing but more lots of little things adding up to me feeling a bit down about myself.
I really thought i was a good friend. I'm very caring, generous, a good listener and am always there for people. So some things that people do(no doubt unintentionally) really make me stop and question myself. Maybe i'm not as nice as i think(and i don't mean that big headedly). Maybe i try to hard? I just don't know anymore. Maybe it's better to be a bit of a loner and then you don't get hurt.
Sorry for sounding so silly but i needed to write how i'm feeling down.
posted by Cath @ 8:42 AM

Heads and Doors don't mix!
Thursday, January 12, 2006

Yes, Corey went flying today resulting in his head meeting the edge of the door. I could instantly see a dark blue bruise coming through and by the time we got downstairs a bump the size of an egg had appeared. He took it all in his stride with just a second of crying. My brave boy!
posted by Cath @ 11:14 PM

Cheap 12x12 storage
Wednesday, January 11, 2006
1: This idea is from Organized Scrapbooks using regular sized letter files instead of legal sized. They work perfectly. Each folder after being cut and folded should be 12 1/2 " long.
2. Then using 2 priority boxes or any large box
Cut 1 side out of each.
3. Cut all sides even measuring 13" in length.
4. Then using the sides that have been cut out, tape them to the inside to form the sides of the box.
5. Tape around the entire thing for sturdiness.
6. Using thick cardboard from another box , cut to fit the bottom again for sturdiness and to cover the hole.
7. Used more packaging tape on the top edges so the folders would slide easily..(I am sure there is something better but that works quite nicely)
8. Organize your paper


This idea was very kindly given to me by Sonya from Lifetime Moments
posted by Cath @ 10:03 PM

Child safety locks, pah!
Isn't the idea of safety locks supposed to be to stop children from getting into cupboards that they shouldn't be getting into? Well up until today they worked fine, that was until Corey figured out how to open them!!!!!!!!!!!
posted by Cath @ 5:13 PM

Sketches
Just in case you don't know about this great sketch site -

Scrap Maps

posted by Cath @ 5:11 PM

So naughty!
Tuesday, January 10, 2006
I have been really naughty again!
I have subscribed to another kit!

Scrapjammies



posted by Cath @ 6:53 PM

A few CHA 06 peeks!
Check here too -

Heidi Swapp



posted by Cath @ 6:38 PM

Update on Corey
Well he is doing really well. Apart from his bout of never ending constipation all is great.
We had a hospital appointment today to get some new meds for it so we'll see if these work. He was taking Lactulose which hasn't made any difference and it has gotten worse so we are now trying Movicol. He weighed in at 25lb 1oz which is over a pound he has put on since last month which is great. His eating is still by no means normal but we are getting there. He is a lot more eager to feed himself these days and is getting really good at using a fork. We bought him a little wooden table and chairs and he loves to sit at that and eat. Heres a couple of pics of him yesterday being a big boy.



Developmentally wise he is still a way behind. His speech is the worst with him only having about 10 words he can recognisably say. He knows all the parts of his body including his face, can identify colours(by pointing to them when you say) and know lots of instructions i.e pass this or close the door etc.. We are really proud of him!
posted by Cath @ 6:13 PM

New Gin-X peek!
posted by Cath @ 10:30 AM

Day Out
Yesterday was a nice day. We got up and travelled to Leeds to go to Ikea and thought it would be nice to visit Bella Italia for lunch. It's one of our favourite places to eat but we don't have one locally. Ikea was absolutely heaving with shoppers and we were glad to come away. We didn't but much, just a few candle and also a small childrens table and chairs for Corey. We're hoping it may be beneficial to his eating him having his own little table, so we'll see. Lunch was a disaster. Although the food was ok the service was terrible and i have just sent an email off to them to complain. Corey was an absolute star though and ate well and behaved like an angel!
Managed to get the LO in my 'Boys and their Toys' CJ last night so i am just finishing up on it now with my welcome page and making tags for the sign in page. Have to post it off later so better get a move on!
posted by Cath @ 9:40 AM

Flair Designs
Saturday, January 07, 2006
They have some scrummy new stuff out just in time for Valentine's day.

Check it out



Flair Designs
posted by Cath @ 11:52 PM

Fabbo Scraproom!
I just wanted to show you these fabulous pictures of Joanne Goodins Scrap space(with her permission).
She is lucky enough that her hubby is a contractor and he built this rather stunning area for her in her family room so she can scrap and spend time with her family at the same time.
I love it and am so jealous lol!

posted by Cath @ 11:20 PM

Weekends
I love weekends!
As well as being able to spend time with Hubby and Corey together it's generally a time when i can spend some time on my own as well doing what i want.
Today was no exception. I have scrapbooked most of the day, etting a CJ finished that has to be posted on Monday. I signed up for it in November so talk about leaving things til the last minute. Anyway, apart from my LO in it it's just about finished and i am really chuffed with it! It's a Mum of Boys CJ and mine is 'Boys and their toys'. I think i have lots of pics of Corey with his toys so it will be difficult to find just a few. Looking forward to getting started on it though.

Tomorrow we are contemplating where we shall go because the weather isn't going to be all that great. Originally we were going to go to Chester Zoo but the weather looks like it's going to be a bit raint/snowy there. Now DH wants to go to York to take Corey to the Railway museum(they both love trains) but i'm not sure. I said i'd go and buy some new clothes round York whilst they went and then meet up later but he wants me to go too. Not my cup of tea really so we'll see what happens.

Here's my picture for today. It's the board of Trivial Pursuit which DH and i played this evening and with which i have regret to say that i lost!

posted by Cath @ 10:26 PM

Christmas Card LO
Heres the LO i scraplifted from Ali Edwards site. It's basically a mosaic of all my Christmas cards from this year

I love it!


posted by Cath @ 3:51 PM

Resolutions? Hahaha
Well i must say, we're almost a week into the new yr and my 'resolutions' are not holding up too well.

Sort out the Garden, make a Veg patch and Herb garden -

Nothing done yet



Spend more quality time with hubby -

Nope



Do more 'fun stuff' with Corey -

Not really



Exercise more and lose some weight(this is one of those that EVERYONE has on there list!) -

Errrrrrr Nope!



Sort out my wardrobe and be more stylish! -

Bought a new outfit!



Sort out the house(some areas need alot of attention and have for a while!) -

Started this yesterday!




Decorate my Craft

room :) -

Have bought the paint



Be more adventurous with food -

Nope



Bake more -

If you count making a homemade lasagne Weds



Try to be a bit more patient and less volatile! -

Nope!
This morning i have woken up with a major cold, feel like crap, and Corey had me up at 530am! I think it's gonna be a loooooooooong day
posted by Cath @ 7:34 AM

I'm a winner!
Thursday, January 05, 2006

Today has been a good day!
Firstly i took delivery of my Artbin Super Satchel tote that i managed to get 1/2 price in the sale. I'm going to use it to take to crops with me as well as my Robox. At this rate i think i'll need a wheelbarrow to take with me as well! Everytime i go i seem to take more and more stuff. I'll be taking my entire stash with me!
Then i got an email this afternoon from the website Crafts Beautiful to say i had won in the Fiskars Original Card Design competition. I entered my Corey Christmas card in the Dec competition and won! £100 of Fiskars stash will be winging my
way soon. Not a big fan of Fiskars stuff but we'll see what i get first. I just can't believe i won, i am absolutely elated!
This afternoon has been spent doing some DIY and looking after the Corey monster. I've also been busy cutting up Christmas cards for a LO and backing up my pictures onto CD.
Also managed to finish a LO of Laura a couple of days ago so am up to 10 now.
And heres todays picture. Don't let Dad's feed the kids!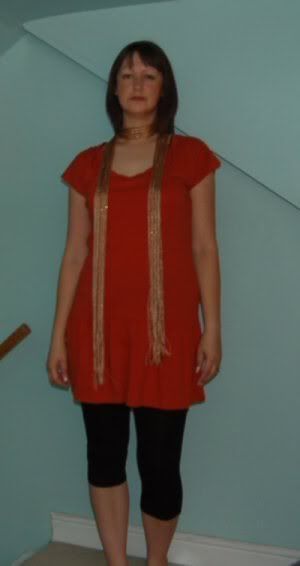 posted by Cath @ 7:36 PM

The Wiggles!
Wednesday, January 04, 2006

Ok, So Corey is now officially The Wiggles number one fan! In my opinion they are completely bonkers, but once you start watching them you it becomes compulsive viewing. I think they must have hypnotic powers!
posted by Cath @ 9:04 AM

Time for bed
Tuesday, January 03, 2006
Do you know i think i must have the only child in the universe who actually likes going to bed.
I know occasionally we go through a bad spell but he just loves it when 7pm comes around.
Tonight, he'd had his dinner and his milk, Dave had put his PJs on changed his nappy. Corey got up, walked to the door, waved to Dad and then proceeded to climb the stairs. I followed him up and he was in his room attempting to climb into his cot. I out him in and he laid straight down and i haven't heard a peep out of him since! Bless him!
posted by Cath @ 7:48 PM

New January QK
posted by Cath @ 5:51 PM

Pic for today
Here's a couple of my pictures from today for my Photo a day album.


posted by Cath @ 5:29 PM

About Me
Name: Cath
Home: Sheffield, United Kingdom
About Me: A baby will make love stronger, days shorter, nights longer, bankroll smaller, home happier, clothes shabbier, the past forgotten, and the future worth living for.
See my complete profile
Previous Post
Archives
Powered by