Blog Links
What I'm Listening too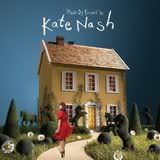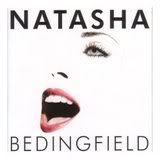 What I'm Reading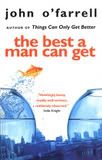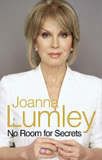 What I'm Watching
My Fantasy Football
Visit my mini league "Scrappad"
Devastation
Tuesday, June 26, 2007
Well the last 36hrs have been the worst in terms of weather that i have ever seen in my 34 yrs.
I have lived in Sheffield all my life and can honestly say it has been terrible. We have had over 75mm of rain in one day and basically the River Don couldn't hold on any longer and it burst it's banks. the waters rose so very quickly, it caught everyone unaware. There were cars floating down the roads, people being airlifted from building by the RAF, at least 3 people have been killed and thousands upon thousands of people have no electricity. It is total devastation. Luckily we have been relatively unaffected although my sister has been without power for 24hrs. Dave had to drive to Derby this morning as there are no trains running whatsoever.
Here are a few pictures just to show how bad it has been. The main problem now, other than the clean up is that there is more heavy rain forecast for the weekend plus a local reservoir is at risk of bursting as the walls now have cracks in them.




In other news ASDA replied to my stern email within 2 hrs. Had a call from the manager who was very apologetic and said they would give me my £35 delivery money back. I'm still waitin to hear from Tesco.
Ta ta fo now!
posted by Cath @ 10:59 PM

Stressed
Friday, June 22, 2007
It's been a really stressful 10 days for me. I haven't felt like blogging and still don't if i'm honest but the longer i leave it it will just get worse.
So i ordered a fridge freezer from tesco, one of those big American ones. Delivery due on a Wednesday. They arrived about 10am with it. Got it to the door and they dropped it, face down on the concrete. Well it was a complete right off. I then spent all day ringing various people including tesco, the delivery company and Samsung. Was basically told by Tesco i would have to reorder and then wait for it again which i was very miffed about but not as miffed as when they told me it was discontinued so i couldn't have it a
nyway. After much ranting i had to face the fact i wasn't getting one. We complained to a manager because we didn't even have a fridge now as we had binned the other one and after much haggling they gave us £50 to buy a mini fridge. So i left it for a bit but you can imagine my surprise when the next day i received a call from the delivery firm to say they had another fridge and could deliver the following Wednesday(as in this week) . I was ecstatic but wasn't building my hopes up. The weekend passed and i forgot about it. Tuesday i thought i would give them a ring to double check. So glad i did cause they informed me the order had been cancelled by Tesco. I was totally dumbstruck. I did the usual ringing around and everyone said there was nothing we could do. I
was fuming! Tried to get hold of the manager who we had dealt with before but she wasn't in yet so they said she would ring back. To this day she still hasn't and i have even emailed her twice! So i came to the conclusion wasn't going to get one with Tesco and ordered one from ASDA. You can imagine my delight when they could deliver Thursday(yesterday!) So yesterday, just after 7am the van turned up. WOW! Or maybe not WOW! I had double checked that this would fit. It was even smaller than the previous one ordered! they didn't even attempt to get it in. he said he could take the fridge doors off but he wouldn't get it in. I was devastated! I told him to leave the fridge as there was no way i was sending it back but then i spent all day trying to sort
out how to get it in. I spoke to ASDA and the delivery firm who were both really unhelpful. In the end my sisters boyfriend came round last night, took the fridge doors off and in it came. The relief was immense! I was in tears all morning cause i was just so fed up. Now i am going to be writing massive complaint letters to both tesco and ASDA!!! Phew... glad to get that off my chest lol!
In other news, Dave has done his charity bike ride and i am so proud of him! he set off for London Tuesday evening and started cycling back home early on Wednesday. He planned on getting back Saturday late but they finished a day and a half early and i am so proud of them! Please excuse the pictures, Dave is no good with a camera lol!. So anyway, he is home and completely exhausted but really happy. I think by the time we have counted up all the money we will have nearly £2000, fingers crossed. if you do want to donate then you can do so via this site.
In other news Corey is fine although he does have conjunctivitis at the moment. This is the 2nd time he's had it, obviously picking it up at nursery. We had a big and mini breakthrough with his speech this week(he has a speech delay because of his prematurity). You may remember he was maybe going to be enrolled on the ICAN programme? Well they came to see him and they say he doesn't need it so i cam very pleased about that. The other thing is that he has started to refer to himself as me and say 'mine'. He has been saying I and I'm for a while but he used to refer to himself as Corey. This morning his passport arrived(how cool is that!) and i asked him 'Who's Passport is it?'. he would normally have said 'It's Coreys' but today he said 'It's mine' which is fabulous!!
Thankyou if you've got this far, i know it's a bit epic!!!!

Also, don't forget to visit

It's a Creative World

this weekend for your chance to win some

fab goodies

. All you have to do is leave a

comment

:)
posted by Cath @ 10:20 PM

Raining and pouring
Tuesday, June 12, 2007
Well i had lots planned today but the weather is appalling! I got woken up about 5am by the pelting rain. So my garden makeover and trip to the shops is put on hold until DH comes home. It is nice to not be sweltering though cause it's been really uncomfortable over the last couple of days.
So it's ironing and tidying today me thinks although Corey has informed me he wants to do hand printing so i'm off to get messy in a minute.
Corey had his review at nursery yesterday. They think he is doing really well but there is still the 'Dyspraxia' label hanging over him but he is still a bit young for a proper diagnosis. Claire expressed some concerns about his oral ability as he still doesn't make great sounds and still tends to dribble a lot. They are going to try and do some work at nursery in smaller groups. Also his motor skills need some work. His name has been put forward for the ICAN programme but they feel that if he is going to Havercroft nursery and potentially St Josephs nursery as well that he may find going to 3 separate places a bit too much so we are thinking about him just going to the mainstream nursery full time come September. It really is a tough
one because he enjoys it so much where he is right now! So i'm going to get in touch with the Headteacher and also his Early Years Support worker for more advice.
Yesterday we had a photographer come round from the local paper and take some pictures of the three of us for a story they are doing on Daves charity bike ride. It should be in the paper Weds/Thurs so i'm looking forward to seeing what it'll be like.
A very good post day today! Not only did a lovely beady necklace arrive but my yummy ScrapRoom kit, which is totally delish!
Have a fun day everyone!
posted by Cath @ 8:39 AM

A lovely weekend
Sunday, June 10, 2007

Yes this weekend has been really fun packed and not at all like my usual boring stay at home weekends(not that i mind them!).
Saturday, as DH and Corey were heading out on the bike for more training for the Charity Ride, i headed up to York on the train. I had a major rush on actually as i overslept and it only took me an hour to get washed, dressed, make up on, out of the house, on the bus, and to the train station stopping for takeaway coffee and croissant on route! I was exhausted but i made it! So had a good traipse around York and found some outdoor dinner ware in Habitat which was perfect for what i wanted. Spent a small fortune but it was worth it. Then headed home and treat myself to an upgrade to first class as the train was packed. I get free travel on trains because of DH working or a train company but i only get first class on Midland Mainline. Anyway, DH picked me up and we headed home and had a lovely dinner sat in the sweltering heat in the garden.

Today we were all up early and headed off to do a bit of plane spotting at the fabby Aviation Viewing Park. After a while there we headed off to the Hadfield Carnival which was fun. It was great to see Trish and the lovely Claire aka Ginger there and she was as lovely as i had envisaged! So we had a wander round and sat and had a drink and ice cream. We watched some of the medieval entertainment and some of the dog show. Corey kept trying to stroke a gorgeous little black dog and now keeps declaring he wants one. We decided to leave to get some lunch and then come back but afterwards Corey was well and truly knackered and on getting him in the car he promptly fell asleep so we decided to head home. When he'd woken up the boys went out for a bike ride. Must be mad in this weather i can tell you! On there return they both jumped in the paddling pool and i vegged out on the sofa and watched some TV. Nothing much happening this evening. I do tend to get my ironing done when Dave has gone to bed but tonight i am exhausted and far too hot so it wil have to wait! I am off to bed so nite nite everyone!!
posted by Cath @ 10:36 PM

Long time no post
Wednesday, June 06, 2007
I seem to have been so busy with stuff what with Corey and appointments plus the new blog that i have had neither the time nor inclination to post. If you're one of the few who reads then i apologise :)
So what's been happening in my world then? Well not much really.
Last week i went to visit my cyber friend Kathie which was lovely. Her Darling girlie was also born prematurely like Corey and so we've had a bit of a bond since we found each other via UKScrappers. Anyway, to cut a long story short we got the train to Wigan (big adventure for Corey) and had a lovely day with her and her daughter. Corey was wary at first but he was soon playing and having fun as they went bug hunting in the garden. Anyway it was a nice day if not a bit tiring (2 buses, 2 taxis and 4 trains lol!) Here's a nice piccy of them together.


Friday AM was spent at work and then the weekend was a complete wash out with me being ill the entire weekend and DH being a star and letting me watch TV and spend time in bed. Well that's what hubby's are for at the weekend isn't it anyway? Letting us rest lol?!!!!!
I'm still trying to get my layout done for the Pencillines DT but am not feeling inspired at the moment. In terms of scrapping though i MUST stop spending money. I haven't had a kit in probably a yr and i currently have 3 winging there way to me. I ordered one from Mosh Posh and Mod Scraps and have also subbed to The Scrap Room. So i am all giddy and excited about receiving them and they will hopefully inspire me to play a bit more!
The new Blog

It's a Creative World

is doing really well and i am so chuffed with the response. Don't forget to keep visiting cause we have lots of prizes, suprises and guests in the upcoming weeks!!
Today has been very different for me.
You may remember a while ago we set up the

Bliss Support Group

. Well today i went to visit the neonatal unit to offer support to the parents. It was very nerve wracking just wandering round and trying to get people to talk to you but i think it was worthwhile and i'll be going back in a few weeks i think.
Think that's it for now. Just want to let out a very big

ARGHHHHHHHHHHHHHHHHHHH

cause i'm in need of it right now!
Thankyou for reading this far!!
posted by Cath @ 7:40 PM

Launch Day!!!
Friday, June 01, 2007
I am very excited, and also very pleased to announce the launch of 'It's a Creative World'
This is a very special inspiration blog full of fabulous ideas to get your creative juices flowing. It is't just about scrapbooking but all sorts of crafty stuff including knitting, altering and crochet etc... to cooking, gardening and homemaking. I am extremely proud and honoured to be part of such a fabulous team.
Todays special feature is about Altering. I wanted to alter something that everyone could have a go at rather than have to buy something specifically, so i altered a soap tablet box.
This is what it looked like before.




And here's what i did with it!



And here's what to do!

And here's how to do it.

Firstly paint the inside i nice colour, i used Heidi Swapp red paint.
You will only need one sheet of 12x12 paper for this (mine is A2Z delightful and is double sided)
I roughly sized the pieces i would need for each side by drawing around the box.
I added double sided tape to the box and then placed the paper on and trimmed the edges using sharp scissors. I used strips of red card to cover the corners but you could use ribbon if you wanted. However i did use ribbon originally and it kept coming unstuck.



To decorate the top i cut the word recipes using my Cricut but you could use any of your alphabet stickers of chipboard alphas etc... I put a simple handmade bow in the top corner and added a prima flower and brad. I then scoured the internet for the simple quote which i printed on coordinating cardstock.
To make the recipe card i simply measured the inside of the box and cut a piece of card to size. I then printed my recipe off in two pieces and stuck the ingredients on one side and the method on the other.
And that's it really! It's really simple but effective. Please contact me if you have any questions!
Thankyou!


posted by Cath @ 9:00 AM

About Me
Name: Cath
Home: Sheffield, United Kingdom
About Me: A baby will make love stronger, days shorter, nights longer, bankroll smaller, home happier, clothes shabbier, the past forgotten, and the future worth living for.
See my complete profile
Previous Post
Archives
Powered by