Blog Links
What I'm Listening too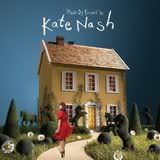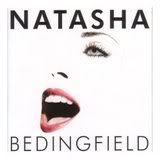 What I'm Reading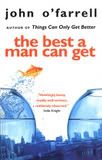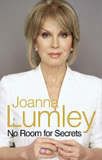 What I'm Watching
My Fantasy Football
Visit my mini league "Scrappad"
A big boys bed!!
Friday, March 31, 2006
Yep that's right, Corey's new bed arrived today! I was so excited when the van pulled up with the goodies. I had to get it out of the box immediately and put it together. It didn't take too long and it looks just so cute. Corey wasn't very interested and didn't want to get into it either but i managed to get him to try it out for all of 10 seconds. The bed guard was harder than the bed to put together than the bed! Anyway, Corey did sleep in it at lunchtime, albeit with his head at the bottom and on tops of the covers. I think he's still going to need a sleeping bag for the time being as he wriggles all over the place! Next job is to
redecorate his room. While it's lovely and in good condition it's a little bit babyish and so i want something a bit more boyish. I have my eye on what i want but as we've spent a fortune recently i need to wait until we have a bit of cash.
He is certainly getting some two year traits. he is into everything at the moment and whereas before i could happily leave him to his own devices while i did something i would now be frightened to do this. He's also very tiring and hard work right now and demands a lot more attention than he ever has done before. DH always used to find him a breeze when he came home from work for the few hrs he spends with him but he now realises how hard i have it during the day.

Tomorrow i am off to Birmingham for the day to a craft fair. A whole day of no feeds or changing nappies, BLISS!
posted by Cath @ 7:22 PM

Shopping
Thursday, March 30, 2006
So today i have been out shopping with my Dad. it's not very often we go out together these days and so it made a nice change. He treat me to breakfast(something we used to do all the time) and then we had a good nose around the shops. He bought Corey a gorgeous new summer coat and i bought some new underwear, a top and a designer handbag. I also got Corey some lovely new clothes.
I was hoping that the bed i ordered Corey would come today but it hasn't. The website says it's been despatched so hopefully it will be here tomorrow.
posted by Cath @ 10:21 PM

Tired
Wednesday, March 29, 2006




Well it's 9pm and i am off to bed in a minute, i've never felt so exhausted!
Only had about 5 hrs sleep last night and have been busy all day. Ironing, decorating, laundry, tidying up, cooking. At least i got the morning to myself with Corey being at nursery.
Have at last broke my scrappers block, i think! Managed to complete my first LO in 10 days.
Nite Nite!
posted by Cath @ 8:56 PM

Thanks
Thankyou to everyone who have left me commenst today. I guess i'm just having one of those comment needy days! I know there are people who stop by and don't comment so thankyou for taking the time to read. leave a comment though so i know who you are :)
Today has been tiring. Corey has been a permanent thorn in my side, very clingy, so it was difficult to get stuff done but i managed some thorough cleaning and also made 2 vege lasagnes.
Lots of stuff arrived today. Corey's mattress for his new bed, some gorgeous Crate Paper from ATDML, 3 pairs of shoes, and a wallet for DH. One of the pairs of shoes(the white ones below) i was undecided about when i bought them and now i've seen them IRL i definately do not like them so they'll be going back. The suede brown ones and the pink Puma trainers i got are both lush and i wore the trainers when i went out this evening. They're so comfy!
Tonight we have been to the cinema. First time in a while as we can't very often get a sitter these days.
Anyway, we went to see The Weather Man with Nicholas Cage. Now i'm a Nick fan but this film was just terrible. It's the only film i've been to see where we actually contemplated leaving before the end. It was supposed to be a comedy but i came out wanting to slit my wrists! Don't go to see it, please! We wanted to see Failure to Launch but it isn't out til the end of the week.

On another downwards note my £600 camera isn't working properly. Everytime i take a camera in poor light the flash pops up but doesn't flash. I thought it might be cause the battery was low but i have recharged it. Anyway, after contacting Nikon they told me to restore it to factory settings which i did and it's made no difference so now they have said i need to send it to them. BOOHOO, i'm lost without my camera. I've only had the bloody thing six months!

Nursery for the Coreyman tomorrow. You never know, i might actually get the painting thats needed finishing for 6 months done!
posted by Cath @ 12:01 AM

HELLO hello.............
Tuesday, March 28, 2006
.... Ok, so why does no one read my blog anymore??? *sniff*
posted by Cath @ 7:21 AM

Shoes!
I've just been really naughty and spent £60 on 2 pairs of shoes!!

posted by Cath @ 9:33 PM

Happy Mothers Day!
It's been a hectic couple of days. Don't feel like i've sat down for too long, i'm exhausted.
Yesterday i went shopping for new clothes for all of us. Didn't find too much for myself except a nice short sleeved zip up top and some socks, got DH a nice t-shirt, Jeans and new trainers. They're really cool so i hope they fit ok, he hasn't tried them on yet. Bought some books and a few housey things like photo frames and stuff. When i got home DH went to watch the football so it was just Corey and I. Normally not a bad thing but he has yet ANOTHER cold and so is coughing and sneezing everywhere and i constantly have a tissue attached to his nose! He had me up again in the night coughing but he wasn't too bad really. Did have to change his sheets cause he's been sick a little but i gave him a little cough medicine and he went back to sleep fairly quickly.
So last night i ordered Corey a bed. I'm really excited about it but a bit apprehensive too. It's a toddler bed so smaller than a regular one. It's in white and i bought the mattress and a bed guard as well as a pillow and some bedding. So hopefully by this time next week he'll be sleeping in a big boys bed. Wish us luck!

Today is Mothers Day, so

Happy Mothers Day

to all you mamas out there!
I had a lovely card from Corey and also a card he'd made at nursery so i'm doubley blessed today. I also got a DVD i've been wanting and we've been out for lunch so i've been very spoiled. It's so nice not to have to cook!
More stuff bought today(stuff we really need). PJs and Vests for the Coreyman, a new casserole pan and i treat myself to a new long sleeved tracksuit top that i can just wear casually with my jeans. No luck on the shoes front though. I've been looking for a pair for about a week now and just cannot find what i want. I'll probably see a pair when i'm broke and can't afford them!

Oh, and one other thing. Can you please tell me why it's been warm and sunny for the last 2 days but as soon as i hang my washing out it starts too rain?? Grrrrrrrrrrr!
posted by Cath @ 3:27 PM

Best of British
So at last i have received an email from them.
They say they sent emails out a while ago but there has been reports that some people did not receive them so they have been sent again.
Anyway, it clarified i wasn't a winner(whihc i knew) but it did tell me that i was down to the last 20 out of 250 entrants and therefore i will get an 'honourable mention' in the magazine Scrapbook Inspirations.
It has made be a teensy bit happier about it all.
posted by Cath @ 6:07 PM

Excited
I just ordered two gorgeous ornaments and so i'm now really excited to receive them! I haven't ordered anything like this in years. I used to collect a porcelain range by Wedgwood called Wild Strawberry and also over the yrs collected many Tuskers Elephants but in recent yrs i have slightly gone off them and so sold alot of my collection. I now feel like i want to start something newand recently saw The Willow Tree collection by Demdaco. I love the simplicity of them and also they are inexpensive so i should be able to get a collection going rather quickly. They will go very nicely with the decor in my living room too.
Here are the 2 pieces i have ordered.




I also had a really nice message from Cindy about the DT i entered into. I mailed her to ask if me living in the UK had been a factor in not being chosen.
This was her reply -


Yes, unfortunately I had to take that into consideration. Many times due to manufacturer delays my DT members get their kits at the same time the custoers do so having to send them overseas would delay it even more. I absolutely love your style and wish I could have added you. AFter things settle down a bit with this new group, I would like to ask you to work with occassional kits (paper packs, etc--just some of the extras I offer) that would not have to reach you in a certain amount of time. They would be things I could send you when you have a box going over, you could work with them and we could put your creations in our next newsletter.
You have a great eye for design and I MUST utilize that somehow! Now, if the Air Force stations us in England--we are in business!!!

So i am a bit happier now!

posted by Cath @ 10:34 AM

BOO HOO
Well i didn't make the DT i entered into. Oh well, guess i can try again in 6 months.
posted by Cath @ 6:52 AM

Cheat!
Wednesday, March 22, 2006
Well the diet went out of the window today and i feel crap for it. I feel sick and bloated, that'll teach me! Back to normal tomorrow!
posted by Cath @ 7:24 PM

Back to nursery


So Corey went back to nursery today, a bit apprehensively i might add. He was all coy and shy when we got there but soon got stuck into all the toys. I managed to get loads of tidying up, laundry, painting and cleaning out the fridge done while he was there as well as a trip to the shops. It's amazing what you can get done in 5 hours. He's a bit grumpy at the moment, probably something to do with him waking at 5am. Not sure what we're going to do with him but he keeps waking at this time and it isn't even light outside.
Other than that nothing interesting to report today. One of the DTs i entered into is announced today so we'll see what happens with that. Heres a picture of my little pinkle that i took yesterday :)
posted by Cath @ 5:21 PM

Heidi Swapp Rub Ons
You know how people had been saying they didn't 'rub-on' very well? Well she made a video!



Video
posted by Cath @ 9:18 AM

Do you ever...
..... have those days where you would willingly sell your child for 50p?
I am having one of those days.
It started at 5am when Corey woke up and will not end until around 4pm when Dad comes home. He wants everything i have, is into everything, whingey and was sick at lunchtime, bringing back the little bit of lunch he had had. I really just want to scream.
ARRGGGGGGGGGGGGGGHHHHHHHHHHHHHHHHHHHHHHH

Thats better.
posted by Cath @ 1:18 PM

BOB
Tried to upload these last night but Blogger wouldn't let me.
These are a couple of the layouts that were rejected by the Best of British competition. Wouldn't mind except they haven't even had the decency to notify me to let me know i didn't win.


posted by Cath @ 8:46 AM

Exercise
Monday, March 20, 2006
So i thought that exercise was supposed to make you feel energetic?? Will someone please tell me why i ache and cannot keep my eyes open then please??
I did 25 mins of a high impact workout this afternoon(thankyou Nell Mcandrew) and now i am exhausted! Me thinks an early night is in order.
posted by Cath @ 8:10 PM

Slowly slowly
Well it's 1 week since i started my diet. Apart from Saturday when i had a chocolate cake and also a chinese i have stuck rigidly to it. Saturdays are going to be my 'eat what i want' days. So i weighed myself this lunchtime and i am down by 3 1/2 pounds. I did want to lose more but as i haven't been exercising i can't expect much else can i. The exercising starts this week so wish me luck, i don't feel very energetic today!
posted by Cath @ 1:20 PM

Better
Sunday, March 19, 2006
Thanks to everyone for their support over the last few weeks. I bet you're all sick of me whinging on about Corey being sick! Well hopefully my posts will be a little better now cause he looks as though we're over the worst. He been as bright as a button this weekend so we're hoping he's well and truly on the mend!
It's been a nice relaxing weekend. Yesterday was my crop and i had a good time as usual. I broke the routine of my diet(well i'm allowed one day off surely!) and had some yummy chocolate cake that Joanne had brought in. Managed to almost finished a LO which is now done(see right). Not altogether happy with it but it's done now. Last night we had a chinese which was lovely and then just chilled out last night and i slept like a log which is great. Today i have chilled, scrapped, tidied up and done laundry while DH went off looking at trains with Corey. Weekends just go far to quickly though!!
On a good note i am down to the last 10 in the final of a design team competition. Winners will be announced March 30th so wish me luck. I've also entered one which will be announced on Weds. Fingers crossed!
posted by Cath @ 7:50 PM

Words
Thursday, March 16, 2006
Ok, this is 'stolen' from a variety of people but i first saw it over at Karis Blog (thanks girlie!)

My Word Cloud


posted by Cath @ 8:56 PM

New Quickutz
Bit late but these are the March additions


posted by Cath @ 6:47 PM

Bath pics
Here are a couple of pics of Corey messing in the bath yesterday. He's a funny guy!
I love the second one, shame dad's hand is in the way!


posted by Cath @ 6:39 PM

Going well
Firstly, a huge thankyou to all the well wishes for Corey(and me). They don't go un-noticed or unappreciated. I love you all!

Well my diet is going ok. Apart from scoffing down some white bread Tuesday lunchtime when i was feeling really ill i am doing really well. Have been ahving my slimfast shakes and slimfast snacks and a proper tea and all seems to be going well. I DO need to start exercising too though and that will come in next week. One step at a time now lol!
posted by Cath @ 6:36 PM

Weird
Wednesday, March 15, 2006
Corey is a very strange young man.
Monday he was ok in the day, a runny nose and cough still but he was ok. Monday night he had us up ALL night crying, coughing and eventually vomiting. I was a complete wreck yesterday and so was Corey. Even though he had hardly slept i think he managed 20 mins during the day. He had a temperature and was generally miserable. To top it all of i had started with a sore throat and painful sinuses. Great, just what you need on top of 0 hrs sleep! So DH came home and i went to bed, not expecting to sleep cause i felt so rotten but 3 hrs later i woke up and then couldn't sleep properly last night, although i feel 100% better today. Corey is again acting normally. No temperature but still has the runny nose and cough. He has been quite happy and playful again today. I didn't send him to nursery as i want him to fully recuperate before he goes back.
ANyway, hopefully we will continue to have fitful nights sleep and Corey will soon be on the mend. Keep your fingers crossed guys!
posted by Cath @ 5:33 PM

Diets
Monday, March 13, 2006
Yes i have started a diet. I have tried and failed before but this time i feel like i REALLY want to succeed. I'm fed up of feeling frumpy. People say i look slim, but i'm not. It's because i am quite tall and lanky that i carry the extra weight without people really noticing. My ideal weight for my height (5ft 8in) is 9st 6-11st 10, i am above that highest number but not by alot. Ideally i would love to be 10 stone but i am aiming for 11stone for now and want to lose alot of inches. I need to start exercising too though but am feeling bit under the weather today so other than some walking i haven't done anything. A combination of lack of sleep, Period pains and a minor cold means i feel a bit weak. Anyway today i have eaten -
Breakfast - Slimfast Shake (220 cals)
Snack - Slimfast Cheddar savoury snack(99 cals)
Lunch - Slimfast Chocolate Crunch meal bar (215 cals)
Snack - Apple & Banana (100 cals)
Dinner - Chicken and Baked Potato (600cals)

Its still over the 1200 cals i want to be at so i need to figure out a low cal meal for dinner each night.

I stayed up late and watched Stepmom last night. It's the first time i've seen it.

Can i say i was bawling my eyes out!
posted by Cath @ 5:34 PM

More snow!
Sunday, March 12, 2006
It still hasn't stopped! lol
Here's Corey out in the back garden enjoying it. I wanted to go get my zoom lens but couldn't be bothered, it was too cold to move!


posted by Cath @ 2:40 PM

Snow
Yes, it's currently snowing and has been for the last 20 mins.
Heres part of my back garden at the moment. I'm so cold!


posted by Cath @ 9:58 AM

Trip to the Hospital!
Saturday, March 11, 2006
So Thursday night was bad. Corey was up most of the night coughing, vomiting and generally miserable. Non of us got any sleep. So when we got up Friday morning i wasn't suprised to see him looking pathetic and poorly. Not sure if it's the old cold come back with a vengeance or if he has picked something else up. So he managed to eat his breakfast and his milk so i thought it wasn't too bad but then he started with a temp and just laid on the sofa whimpering. I rang the doctors who had an appt with the nurse early afternoon and so i booked that. But he looked so ill and had fallen asleep again and so i decided to take him up the childrens hospital cause i know he'd get checked out properly up there. We were seen almost straight away by the triage nurse but waited nearly 2 hrs to see the doctor. They checked his oxygen levels and heartrate - 97% and 159 so they were ok. His temp was 38, which was down on the 39 it was at home before i gave him Calpol. They weighed him and then gave him some Ibuprofen. When we eventually got in to see the doctor she did a thorough examination. Checked his throat, ears, chest and all his body for rashes. She said his ears were red but they weren't infected. His chest was clear and his throat was ok. If i was in any doubt at all i should bring him back. Anyway he fine up until dinner time when his fever came back. He didn't eat or drink much as he was tired and fed up so we gave him calpol and Ibuprofen and he wnt to bed where he slept on and off until 430am this morning. We weren't getting him up at that time so he laid quietly, drifting in and out of sleep until DH got him up at 6am.
He did have some coco pops and a yoghurt plus milk for breakfast and has been fine until he gets sleepy when he gets a bit mardy. He has a slight temp of just over 38 this morning.

Not much happeneing for me at the moment. Housework and laundry this morning and i've just printed off a picture to do a layout which i may get done today :)

Hope everyone is having a great weekend!!
posted by Cath @ 12:07 PM

Poorly again??
Friday, March 10, 2006
So Corey has never really recovered from his cold but we thought he was getting better. However last night he kept us up all night crying, coughing and holding his head. I gave him some Calpol and eventually he went to sleep a little. He then woke at 4am and didn't go back to sleep til 6am and was up at 725am. This morning he is miserable. Crying, whimpering and looking downright awful. He is currently asleep on the sofa all wrapped up. We have an appr at the doctors at 130pm. Wish us luck! I am so fed up of seeing him like this.
posted by Cath @ 10:19 AM

K-ology by K&Co
Thursday, March 09, 2006
Wow, not seen this line before. Looks totally lush!!

K-ology
posted by Cath @ 8:08 PM

A Winner!
I just got an email telling me that i have won 2 tickets to see a musical at our local theatre. As i NEVER win anything this is brilliant!!
posted by Cath @ 8:04 PM

Achey
Today i feel achey. I have backache. I think it's from scrapbooking last night. I have 2 desks to scrap at and get i choose to scrap on the floor! Don't ask me why but i must change this or i'll be in trouble.
So yesterday my sister had her operation. All went well and she is now back at home. She had keyhole surgery and only had to stay on hospital overnight. She has 5 wounds and is black and blue and sore but otherwise in good spirits. She was straight on the internet when she got in so she's obviously feeling well. She has to have liquids only for the next 4 weeks and then she'll be able to each normal food although much smaller protions. Anyone i'm glad everything has worked out well for her.
Yesterday i got the Basic Grey Urban Couture and Hang 10 collections yesterday and also a kit from A Trip Down memory Lane as i am their April design team guest scrapper. I've seen the standard of work over there this month so i'm hoping i can do them justice. Anyway, i've done 1 layout already and love it, just hope they do! DH worked nights last night so it gave me chance to scrap!
Haven't done anything exciting today. Had a friend round for coffee this morning and then have been out for tea with DH and Corey.
posted by Cath @ 7:53 PM

Holidays and stuff
Tuesday, March 07, 2006
So today i have been trying to catch up on stuff, emails, appointments, bookings etc...
I got all my emails sorted, holiday is booked for Sept this yr, appt made for Corey at Language group and some tax stuff sorted out.
I am really disappointed that Corey won't be seen at this language group until May, 2 whole months away. His speech is not good. He only has a vocabulary of about 8 words and doesn't use them very often. This group is at the local hospital and he will get together with a small group of other children who have a similar problem. It sounds real fun so i'm looking forward to it.
Have booked our holiday for the end of summer. We aren't going anywhere fancy with saving for Florida, just to Torquay. We're staying at SunnyHill Mews, which looks really nice and i'm looking forward to the break but have a long time to wait yet.
Nothing else much is happening. Corey's eating is improving slowlt but surely. He is still coughing a bit and still has a runny nose. DH is poorly but is plodding along. He's working nights tomorrow so can have a lie in bed tomorrow to recuperate.
Tomorrow my sister goes into hospital for her operation. She is having a Gastric band fitted. As she is overweight i worry able it and the anaestetic. I'm sure i won't sleep tonight.
Anyway, her op is in the morning and i'll be going to visit tomorrow afternoon.
Send us some positive vibes!
posted by Cath @ 8:43 PM

3 whole days....
Sunday, March 05, 2006
...and no blogging! To be honest i just haven't felt like it. I'm sure all you bloggers out there feel like that some days.
Not alot of stuff has been happening really, well not interesting stuff anyway.
Corey is still sick and i'm beginning to worry now, i mean, how long do colds last? He had this 10 days now and is still streaming green stuff(sorry TMI!) and has a cough. He does however seem better in himself so hopefully he's on the mend. His sleep patter is a bit out of sorts and he keeps waking up at 5am. Luckily i've been going into him and telling him firmly to go back to sleep which seems to be doing the trick. This morning he re awoke at 7am so that was normal.
DH now has the dreaded lurge too so i may be sleeping downstairs as his coughing was quite bad last night. The only good thing with hubby is that he seems to shake things off pretty quickly. I however am a different kettle of fish and currently have a sore throat. Keep your fingers crossed it doesn't progress!
I'm currently majorly into planning this USA trip even though 1) it isn't booked yet and 2) it's nearly 2 yrs away! Anyway, it keeps me happy. I've been visiting The Dibb website frequently and it's become a second home (as well as many other websites!)
With the help of Friday evening on my own(DH was at the footy match) and some time today i've managed to get two layouts done :) so am happy about that!

posted by Cath @ 7:46 PM

USA here we come!
Thursday, March 02, 2006
DH hand I have decided that we are going to go to Florida next yr and take Corey to Disneyworld. I am so excited! It's 10yrs since i went to Florida and i loved it. I'm sure a lot has changed since then but it will still be fabulous!

Corey seems a tad better this morning. He still sounds rattley but his cough doesn't seem as bad. He still has a streaming nose though. We all slept well last night, including me! Went to sleep about 11pm and Corey had me up at quarter to 7 which isn't too bad for him as late. We heard him whimpering about 4am but he went straight back to sleep. So we'll see how he progresses over the weekend. I'm just hoping i can get hom back to eating normally once all this is over!
posted by Cath @ 12:19 PM

Anxious
I'm feeling really anxious this morning.
Corey has gone off to nursery but when we arrived there was no staff there who knew him and so i felt like i was leaving him in a room ful of strangers. The didn't know his history or his feeding problems and so i'm a bit nervous about how he's getting on. I'm sure he'll be fine but i'm worrying!
I know i could ring up but i don't want too because i want to stop being a neurotic mother and let him have this independance. Am i doing right?
Anyways other than that there isn't a great deal to report. I've had 2 sleepless nights in a row. Monday i couldn't get to sleep and eventually dropped off around 2am and was then woken by Corey at 6am. Last night i was mega tired and ready for a good nights sleep, then i got tummy ache and my irritable bowel flared up and i was in agony, again til around 2am and Corey was up just after 6 again. So, around 7-8hrs sleep in the last 2 nights makes for a very bleery eyed mummy!
Roll on the weekend!
posted by Cath @ 11:26 AM

About Me
Name: Cath
Home: Sheffield, United Kingdom
About Me: A baby will make love stronger, days shorter, nights longer, bankroll smaller, home happier, clothes shabbier, the past forgotten, and the future worth living for.
See my complete profile
Previous Post
Archives
Powered by